Aveva and Schneider Electric to merge in £3bn move
Wed, 06 Sep 2017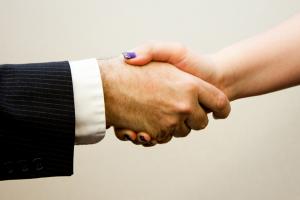 A UK engineering software firm is set to merge with the software arm of French energy group Schneider Electric, creating an entity expected to be worth around £3 billion.
Schneider will take a majority stake in Aveva, which was born from a government-funded research institute founded in Cambridge in the 1960s, to create a new company in a deal that has been in the offing for several years after similar deals were proposed in 2015 and 2016.
Aveva, known as Britain's oldest technology company, currently employs 1,700 people and enjoys an annual revenue of £201.5 million.
Under the terms of the transaction, Schneider will take a 60 per cent stake in the new group to create a "global leader in engineering and industrial software".
James Kidd, the current CEO of Aveva, will remain in his role until a replacement is found, and which time he will take over as deputy CEO and CFO.
The new company will cover a range of sectors, combining Aveva's specialised data in the oil, gas and power sectors with Schneider's expertise in the chemicals, food and beverage industries. The French firm will also bring its knowledge of North American markets to bear.
This reverse takeover structure will allow the new firm to retain Aveva's headquarters in Cambridge and its listing on the London Stock Exchange.
Philip Aiken, Aveva's chairman, said he was "delighted" to have reached an agreement with Schneider.
He added: "The transaction will be transformational to Aveva, creating a global leader in industrial software, which will be able to better compete on a global scale."
It is also reported that a clause has been negotiated into the deal to allow Aveva's board to entertain proposals from third parties for a takeover, should any be forthcoming. Emerson, GE and Honeywell are just a few firms who could gatecrash the deal.
The £3 billion bid planned with Schneider, however, would represent Britain's biggest technology deal this year.
Subscribe to Business Sale Report
Technology businesses for sale
Subscribe today to read and search all our news, premium articles, business sale listings and buy/sell resources.
---
Latest Businesses for Sale
---
Asking Price:
Turnover: £640,000
Location:
Digital printing specialists, commercial and retail stationers, lithographic printing and various ancilliary services. Freehold retail shop and long leased factory unit. Sale price includes all equipment and properties. NP £80k...
---
Asking Price: £1,900,000
Turnover:
Location: UK Wide
This leading highly profitable, UK based manufacturer of exploration, drilling and sampling equipment, supplies to the world minerals/earth sampling markets, the highest quality of earth drilling, boring, core sampling and in-situ ground testing equipment. The company has an enviable reputation for ..
---
Asking Price:
Turnover: £500,000
Location: South East
Three Victorian houses joined together to form a luxury 8,500 sq. ft. facility. Includes reception, two lounges, four dining rooms, 16 en-suite bedrooms, music room, two kitchens, conservatory, bar, sauna, hot tub and more...
---
View More Businesses for Sale >>
Latest articles
Do you want to gain access to the latest businesses for sale as well as all UK administrations, liquidations and all winding-up petitions?
Business Sale Report is your complete solution to finding great aquisition opportunities.
10 Biggest Buyer Mistakes
Fill in your details below to get our FREE guide