Aviva sells Taiwan branch for $1
Fri, 13 Oct 2017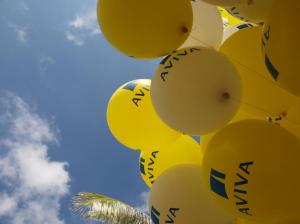 UK insurance firm Aviva, which has about 33 million customers globally, is set to sell the Taiwanese branch of its business for a symbolic amount of $1.
According to a statement from Aviva, the decision came after a review of the business which found it did not fit with the group's aim of focusing on markets where it can achieve scale or have a distinct competitive advantage.
"This was not about financials, it was more a strategic decision," a spokeswoman for Aviva said.
The company will transfer its 49 per cent interest in a joint venture to local partner First Financial Holding.
This year, the insurer has also sold its stake in three Spanish joint ventures, its Italian joint venture and part of its French business, as it tries to focus on its core markets of Britain and Canada.
Aviva first entered Taiwan in 2007 but considered leaving in 2010 and 2012 when they realised how difficult it was to turn a profit in the country's low-rate environment. They were stopped after opposition from their regulators.
The company have said they will now focus on "markets where it can achieve scale and profitability or have a distinct competitive advantage," it said in a statement.
Find a
business for sale
Subscribe to
Business Sale Report
Subscribe today to read and search all our news, premium articles, business sale listings and buy/sell resources.
Do you want to gain access to the latest businesses for sale as well as all UK administrations, liquidations and all winding-up petitions?
Business Sale Report is your complete solution to finding great aquisition opportunities.
10 Biggest Buyer Mistakes
Fill in your details below to get our FREE guide