Bradford metalworks closes after going into administration
Fri, 11 Aug 2017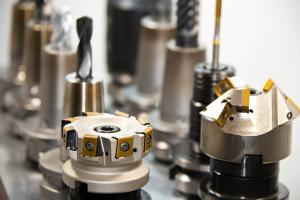 A Bradford metalworks company has been placed into administration at the cost of 28 jobs.
Sigma Technologies Limited, based at Kingsmark Freeway, Oakenshaw, entered administration on August 1 and closed completely six days later.
The firm, a subsidiary of Altec Engineering, is a specialist in the design and manufacture of automaton equipment, and in the production of high-precision components for several leading industrial markets.
The reason for Sigma's closure has been put down to excess capacity in the state-of-the-art production facility when faced with a decreased demand for precision engineering components.
Following the appointment of joint administrators, Altec's engineering business and assets were sold to a management buyout (MBO) team.
Ronco Engineering, another Altec group company, was also sold to the same team in a solvent share transaction, and the combined deal saved more than 120 jobs in the North-East of England.
As a result, the performance of Altec Engineering has stabilised, while the sale of both businesses has allowed a new, smaller group of companies to find further investment and grow. However, Sigma Technologies was not part of this deal and has ceased trading.
Keith Marshall, joint administrator, said: "This was a challenging transaction to deliver within a tight timescale, but the deal will safeguard two regional businesses, and importantly, 120 jobs in the North-East."
Sigma Technologies Limited in administration
Subscribe to Business Sale Report
here
.
Subscribe today to read and search all our news, premium articles, business sale listings and buy/sell resources.
Do you want to gain access to the latest businesses for sale as well as all UK administrations, liquidations and all winding-up petitions?
Business Sale Report is your complete solution to finding great aquisition opportunities.
10 Biggest Buyer Mistakes
Fill in your details below to get our FREE guide