Chessum Plants up for sale after falling into administration
Mon, 16 Apr 2018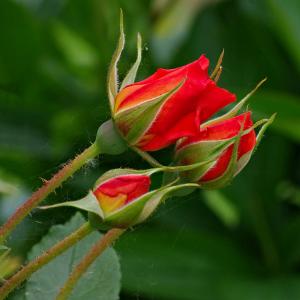 A Bedfordshire-based rose growing specialist, Chessum Plants Limited, has fallen into administration and is being sold with the help of Begbies Traynor.

The move follows both the firm's sister companies, Home and Garden garden centres and Green Moon Plants also going into administration earlier this year.

The administration comes despite the firm reporting increased turnover to GBP11.1m for the year to March 2017, up from around GBP10m the year before. Profit before tax for the most recent trading year was GBP103,000.

The sale terms require the buyer to purchase the business and assets and removal of the assets from the trading premises within a certain period of time. The sale includes bare root rose stock worth GBP360,000, and potted rose stock worth in the region of GBP1.1m.

In addition, the buyer will be purchasing some 20,000 Christmas trees, GBP580,000 worth of roses planted in a field belonging to a third party and the rights to some 41 rose varieties. A plant and machinery is also included in the sale.

Sister business Home and Garden garden centres says its administration is partly due to the fact that the poor weather so far this year has hit trading at garden centres. David White, the firm's director, told Horticultural Week: "January was ok, February ended up poor and March has been hit by the 'beast from the East' storms and their aftermath."
Subscribe today to read and search all our news, premium articles, business sale listings and buy/sell resources.
Do you want to gain access to the latest businesses for sale as well as all UK administrations, liquidations and all winding-up petitions?
Business Sale Report is your complete solution to finding great aquisition opportunities.
10 Biggest Buyer Mistakes
Fill in your details below to get our FREE guide