Deloitte expands digital offering with Edinburgh acquisition
Thu, 05 Oct 2017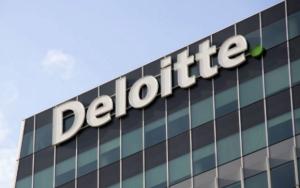 The professional services firm Deloitte has expanded its digital offering in Scotland with the purchase of Edinburgh-based design consultancy Market Gravity.
The acquisition adds to Deloitte's portfolio which currently includes three other offices in Edinburgh, Glasgow and Aberdeen.
Last year, the company set up Digital Studio – a service that allows organisations to rapidly prototype new products and services.
Gareth Edwards, Head of Deloitte Digital, Edinburgh, said: "Expanding our digital team and capabilities is a real focus for the firm, as we look to help our clients develop new services that will help them lead the way in their respective industries."
"The acquisition of Market Gravity was a logical next step. It has operations in London, New York, Toronto, and Edinburgh and has worked with some of the world's leading brands in a variety of sectors."
"The team in Edinburgh complement and enhance the team we have at Deloitte, and we'd even worked with them before on a number of different projects. Combined, we'll be able to help our clients re-invent their businesses for the future," adds Gareth.
Deloitte, which employs around 600 people, has plans to expand even further in the months ahead. This deal marks the beginning of the business's evolution in the city and beyond as demand for these kinds of services continues to grow.
Find a
business for sale
Subscribe to
Business Sale Report
Subscribe today to read and search all our news, premium articles, business sale listings and buy/sell resources.
---
Latest Businesses for Sale
---
Asking Price:
Turnover: £640,000
Location:
Digital printing specialists, commercial and retail stationers, lithographic printing and various ancilliary services. Freehold retail shop and long leased factory unit. Sale price includes all equipment and properties. NP £80k...
---
Asking Price: £1,900,000
Turnover:
Location: UK Wide
This leading highly profitable, UK based manufacturer of exploration, drilling and sampling equipment, supplies to the world minerals/earth sampling markets, the highest quality of earth drilling, boring, core sampling and in-situ ground testing equipment. The company has an enviable reputation for ..
---
Asking Price:
Turnover: £500,000
Location: South East
Three Victorian houses joined together to form a luxury 8,500 sq. ft. facility. Includes reception, two lounges, four dining rooms, 16 en-suite bedrooms, music room, two kitchens, conservatory, bar, sauna, hot tub and more...
---
View More Businesses for Sale >>
Do you want to gain access to the latest businesses for sale as well as all UK administrations, liquidations and all winding-up petitions?
Business Sale Report is your complete solution to finding great aquisition opportunities.
10 Biggest Buyer Mistakes
Fill in your details below to get our FREE guide