DFS acquires fellow sofa retailer
Thu, 03 Aug 2017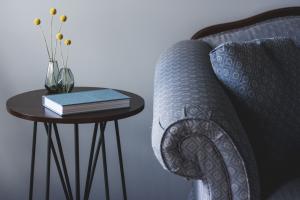 The UK furniture retailer DFS has made a deal to acquire Sofology for an initial enterprise value of £25m on a debt-free, cash-free basis that will be payable upon completion.
Sofology is a private equity-backed specialist sofa retailer with a UK network of 37 stores. The company reported revenue of £143m last year, as well as a loss of £2.7m with statutory loss before tax of £8.9m over the same period. This was in part caused by the exchange rates on costs and the disruption following a Sofology rebrand.
Previously, the Business Growth Fund previously invested £10m into Sofology in March 2016 for a minority interest to support the company's UK expansion plans.
Ian Filby, chief executive of the Doncaster-headquartered DFS Furniture, said: "While the UK furniture retail market continues to be very challenging, we remain focused on making strategic progress to strengthen our position in living room furniture.
"This acquisition represents a clear opportunity for DFS to accelerate our proven strategy of broadening our appeal, generating substantial long-term returns for shareholders underpinned by well-understood synergies.
He went on to praise Sofology's unique market position and the excellent management by its team, who he says he looks forward to working with in the future.
Find a
retail business for sale
Subscribe to the
Business Sale Report
Subscribe today to read and search all our news, premium articles, business sale listings and buy/sell resources.
Do you want to gain access to the latest businesses for sale as well as all UK administrations, liquidations and all winding-up petitions?
Business Sale Report is your complete solution to finding great aquisition opportunities.
10 Biggest Buyer Mistakes
Fill in your details below to get our FREE guide