Electronics specialist Maplin searches for buyer
Tue, 20 Feb 2018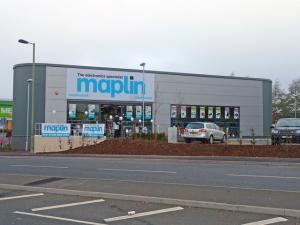 Electronics retailer Maplin is reportedly in crisis talks with a number of potential buyers as its owners sound out a range of options to secure the future of the company.

The owner of the firm, Rutland Partners, has engaged advisors from PricewaterhouseCoopers (PwC) to assess next steps after already taking on a series of cost-saving measures and asking landlords for better rent terms.

It is thought that Maplin's management are confident that they will be able to find a buyer despite no deal emerging yet. PwC has advised that a pre-pack sale might be the best course of action and that the firm should also prepare for calling in administrators.

Potential buyers include Edinburgh Woolen Mill, a fellow retailer that also owns high street names Jager, Peacocks and Jane Norman.

A Maplin spokesperson said that Rutland were in "advanced talks" to secure a solvent sale of the business this week.

They added: "Once secured, this will stabilise the business to the benefit of all stakeholders and provide Maplin with the financial firepower to deliver its 2020 multichannel strategy focused on smart tech."

Maplin has endured difficult trading conditions in recent months, with factors including a weak balance sheet and an unsustainable cost base coming to bear. In November 2017 credit insurers dialled down their exposure to the firm as investors endured widening losses, causing stock prices to tumble.

According to Companies House, Maplin recorded a pre-tax loss of £3.9 million in 2016-17, up from £2.1 million in the preceding year. Turnover also rose, hitting £235.8 million from £234.6 million in the previous year.

A statement alongside the accounts described the period as a "transformational and challenging year" for the firm but added that progress had been made towards a new strategy for 2020.

One of the UK's largest electronics retailers, Maplin has more than 200 retail locations around the UK and employs around 2,500 members of staff.
Subscribe today to read and search all our news, premium articles, business sale listings and buy/sell resources.
Do you want to gain access to the latest businesses for sale as well as all UK administrations, liquidations and all winding-up petitions?
Business Sale Report is your complete solution to finding great aquisition opportunities.
10 Biggest Buyer Mistakes
Fill in your details below to get our FREE guide