Fashion brand Bench files for administration
Mon, 07 May 2018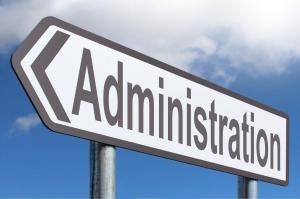 High street fashion brand Bench, which was founded in 1989, has filed for administration after revealing it is struggling to remain on a "sustainable economic footing".

According to Barry Knight, chief executive of Bench Ltd, the company has worked hard to turnaround the business, but high street pressures and financial concerns have resulted in Bench calling in administrators.

Specifically, Mr Knight revealed that additional capital has already been invested in the firm on a number of occasions to boost store numbers and prevent it from succumbing to a "declining market" in the face of tough competition.

Mr Knight confirmed that the company is still pursuing the possibility of a sale, and is actively seeking buyers with the help of administrators.

"Ultimately, it was not possible for us to generate further liquidity for the company, on either an equity or on a debt basis," Mr Knight said. "As a result, we have no alternative but to go into administration."

"Our task now, together with the administrator, is to achieve the best possible outcome in this situation," he went on to add. "Despite the company's current challenges, we remain confident that the Bench brand can have a bright future."

Originally set up in Manchester, the company now has 20 stores in Britain and 15 stores across Germany, all of which are expected to stay open for trading in the short term while a buyer is sought.

The reputable Bench brand is expected to be attractive to buyers despite making a £2.3 million loss in 2016, with low consumer confidence and an increase in online shopping thought to be behind its current financial concerns.
Subscribe today to read and search all our news, premium articles, business sale listings and buy/sell resources.
---
Latest Retail Businesses for Sale
---
Asking Price:
Turnover: £480,000
Location: South East
This business was founded in 1972 by the father of the vendor and has grown since to become a significant enterprise with a reputation for the quality and variety of its products, brands, service and reliability. The business enjoys a prime main road location in a busy Essex town considered to be o..
---
Asking Price:
Turnover: £750,000
Location: North West
Busy trading location. Extensive showroom areas, well-presented throughout. Excellent reputation. GP 35%. Business only plus SAV...
---
Asking Price:
Turnover: £1,000,000
Location:
Well-established multi-faceted business. Main road trading position. Excellent customer base. Includes 17th century two bedroom cottage. Freehold. Business only option excluding cottage £999k+. GP approx. 23%...
---
View More Retail Businesses for Sale >>
Do you want to gain access to the latest businesses for sale as well as all UK administrations, liquidations and all winding-up petitions?
Business Sale Report is your complete solution to finding great aquisition opportunities.
10 Biggest Buyer Mistakes
Fill in your details below to get our FREE guide