Government pledges to fast-track small business relief rates
Wed, 02 Aug 2017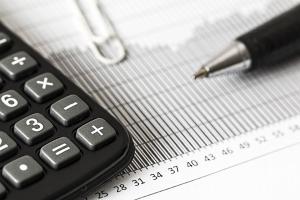 The UK government has stood by claims that it will speed up business rate relief for thousands of the country's smaller firms, following huge hikes in the last tax year.
Though a new tax regime laid out in April saw bills for most UK businesses stay the same or decrease, the government came under pressure to act after many smaller firms faced rate rises of up to 3,000 per cent.
The hikes came as nearly 25,000 of so-called "cliff-edge" cases lost their small business rate relief, a discount given to properties below a certain rateable value.
Chancellor Philip Hammond promised at the time that bills at affected firms would not go up by more than £50 a month, setting aside £25 million of public money to find it. He also announced the creation of a £300 million discretionary hardship fund and a separate relief scheme for pubs.
These measures have been delayed, however, after councils say they were not prepared to send out new bills to affected businesses due to a lack of guidance and insufficient billing software.
Government spokespeople have also cited the general election and ongoing Brexit negotiations as sources of delay.
Local Government Minister Marcus Jones has called Capita, Civica and Northgate Public Services - firms responsible for providing councils with updated software to help them issue new bills to businesses – into Whitehall for talks.
A deadline of 21 August has now been agreed for the implementation of the new software and reduced rates. Jones has also written to local authorities asking them to update software and re-bill the businesses in question as soon as possible.
The Federation of Small Businesses has described the delays as "shambolic". Writing in July, the lobbying group called for communities secretary Sajid Javid and the government to "get a grip on the situation".
Subscribe to
Business Sale Report
Subscribe today to read and search all our news, premium articles, business sale listings and buy/sell resources.
Do you want to gain access to the latest businesses for sale as well as all UK administrations, liquidations and all winding-up petitions?
Business Sale Report is your complete solution to finding great aquisition opportunities.
10 Biggest Buyer Mistakes
Fill in your details below to get our FREE guide