Govt's Green Investment Bank sold in £2.3bn deal
Thu, 20 Apr 2017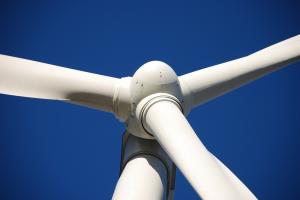 The government has sold its Green Investment Bank (GIB) to Macquarie Group, an Australian banking firm, in a deal valued at £2.3 billion.
Established in 2012, GIB was the world's first dedicated green investment bank, designed to accelerate investment in the green economy.
Under the deal, the Treasury will secure £1.7 billion, with £600 million in liabilities to be taken on by Macquarie.
The government said the deal will secure "value for money for the taxpayer while ensuring GIB continues its green mission, free from the constraints of public sector ownership".
GIB was set up to fund renewable and low-carbon projects and has invested around £800 million a year since it was established.
The government said the bank has been a "real success story", attracting £3 of third party funding for every £1 it invests.
"It has shown, as it set out to do, that green investment can be both green and profitable. Having demonstrated its success, the government decided to move GIB into the private sector where it can continue its success on an even greater scale," the government said in a statement.
Under Macquarie's ownership, GIB will invest £3 billion over the next 3 years, exceeding GIB's track record of committing £3.4 billion of investment since it was founded.
GIB will become the primary vehicle for Macquarie's renewable energy investment in the UK and Europe, allowing the bank to expand internationally.
The deal, subject to approval, is expected to complete in two months.
Find
professional and financial businesses for sale
.
Subscribe to Business Sale Report
here
Subscribe today to read and search all our news, premium articles, business sale listings and buy/sell resources.
Do you want to gain access to the latest businesses for sale as well as all UK administrations, liquidations and all winding-up petitions?
Business Sale Report is your complete solution to finding great aquisition opportunities.
10 Biggest Buyer Mistakes
Fill in your details below to get our FREE guide