Lancashire wholesalers slips into the red
Mon, 21 Aug 2017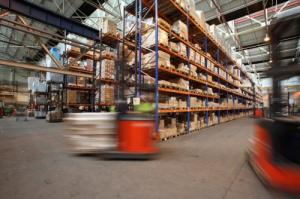 A home entertainment, garden and leisure distribution company based in Lancashire has slipped into the red despite an almost 10 per cent rise in profits.
Preston's MBL Group recently posted post-tax losses of £158,000 for the year ending 31 March 2017, compared to profits of £75,000 a year earlier. The reversal in fortunes was blamed on exceptional costs during the period which amounted to around £693,000 despite both trading divisions achieving profitability.
In 2016/17, revenues increased by 8 per cent to £16m, but a strategic review toward the end of 2016 concluded that it may be in the best interests of the company for a third party to develop their trading businesses and take them forward.
Consequently, the MBL board has begun conducting a formal sales process regarding each of the company's trading businesses.
Tim Jackson-Smith, chairman of MBL, said: "The financial year ending 31 March 2017 saw the group undergoing many changes including the completion of a strategic review and the commencement of a formal sales process.
"However, despite the many challenges and distractions that these changes presented I am pleased to say that both trading divisions performed well and were each profitable and cash generative. There were a number of one-off exceptional costs that the group incurred in connection with the above changes that resulted in a loss at group level.
"On behalf of the board, I would like to thank everyone across the group for their hard work and dedication."
Subscribe to Business Sale Report
here
.
Subscribe today to read and search all our news, premium articles, business sale listings and buy/sell resources.
---
Latest Businesses for Sale
---
Asking Price:
Turnover: £640,000
Location:
Digital printing specialists, commercial and retail stationers, lithographic printing and various ancilliary services. Freehold retail shop and long leased factory unit. Sale price includes all equipment and properties. NP £80k...
---
Asking Price: £1,900,000
Turnover:
Location: UK Wide
This leading highly profitable, UK based manufacturer of exploration, drilling and sampling equipment, supplies to the world minerals/earth sampling markets, the highest quality of earth drilling, boring, core sampling and in-situ ground testing equipment. The company has an enviable reputation for ..
---
Asking Price:
Turnover: £500,000
Location: South East
Three Victorian houses joined together to form a luxury 8,500 sq. ft. facility. Includes reception, two lounges, four dining rooms, 16 en-suite bedrooms, music room, two kitchens, conservatory, bar, sauna, hot tub and more...
---
View More Businesses for Sale >>
Do you want to gain access to the latest businesses for sale as well as all UK administrations, liquidations and all winding-up petitions?
Business Sale Report is your complete solution to finding great aquisition opportunities.
10 Biggest Buyer Mistakes
Fill in your details below to get our FREE guide