Leicestershire aerospace firm considers expansion via acquisition
Mon, 19 Jun 2017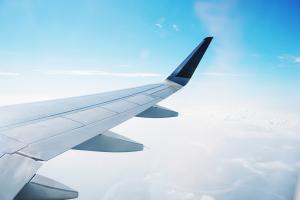 A Leicestershire-based aerospace components maker is searching for acquisition opportunities in the United States after their sales reached a record high last year – jumping by 46 per cent in the company's last full financial year.
Sigma Components, which was part-bought by Anthony Bidco Ltd in May 2016, has apparently been targeting the US market for years.
"The company has been looking at moving into the US for a number of years but the previous owner was not able to put up the financial backing.
"We had a mature conversation with them and we agreed that it was time for Sigma to be backed by a new company that had deeper pockets. Now it's all about building, building, building over the next 12 months."
Sigma's founder and chief executive Mark Johnson added that expanding into Europe may be another consideration for the future.
"I also want to diversify the business as at the moment our sales are 65 per cent engines."
Johnson attributed the company's growth hopes to their recent successes: "It has been a fantastic year for us. That is partially down to us acquiring Rolls-Royce's pipe-making business in Nuneaton and a lot of our programmes have had a successful year and are experiencing rapid growth."
The purchase of Rolls-Royce was followed by a £650,000 investment in a brand new facility in China.
"We have invested more than $1m across our manufacturing facilities in the UK and in China and added an extra 80 jobs in the UK and 60 in Chengdu," Johnson added.
Subscribe to the Business Sale Report
here
Subscribe today to read and search all our news, premium articles, business sale listings and buy/sell resources.
---
Latest Businesses for Sale
---
Asking Price:
Turnover: £640,000
Location:
Digital printing specialists, commercial and retail stationers, lithographic printing and various ancilliary services. Freehold retail shop and long leased factory unit. Sale price includes all equipment and properties. NP £80k...
---
Asking Price: £1,900,000
Turnover:
Location: UK Wide
This leading highly profitable, UK based manufacturer of exploration, drilling and sampling equipment, supplies to the world minerals/earth sampling markets, the highest quality of earth drilling, boring, core sampling and in-situ ground testing equipment. The company has an enviable reputation for ..
---
Asking Price:
Turnover: £500,000
Location: South East
Three Victorian houses joined together to form a luxury 8,500 sq. ft. facility. Includes reception, two lounges, four dining rooms, 16 en-suite bedrooms, music room, two kitchens, conservatory, bar, sauna, hot tub and more...
---
View More Businesses for Sale >>
Latest articles
Do you want to gain access to the latest businesses for sale as well as all UK administrations, liquidations and all winding-up petitions?
Business Sale Report is your complete solution to finding great aquisition opportunities.
10 Biggest Buyer Mistakes
Fill in your details below to get our FREE guide