London's AIR Studios up for sale
Tue, 08 May 2018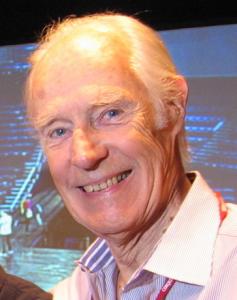 AIR studios, which was set up by legendary Beatles producer George Martin, is being put up for sale.

London Bridge Capital is to handle the sale of the studios, which specialises in pop music recording, as well as orchestral recordings, particularly for the movie industry.

Included in the sale is recording equipment worth some £3m. Revenues at the studio rose to £3m in 2017, from £2.7m the year before, reporting pre-tax profits of £371,000 last year. The studio employs some 35 people.

The business was purchased in 2006 by Richard Boote who now says he would like to "hand the baton on" as George Martin did when he originally sold the studio.

As well as having a rich musical heritage in the genres of pop and rock music, the studio is the only one large enough in London, aside from Abbey Rd, to fit a full orchestra, which has meant it has benefited greatly from the rise of movie soundtracks being recorded in the UK. This industry has gone from strength to strength as a result of tax breaks awarded to the UK film industry in recent years.

The sale also follows a long-running dispute with a wealthy neighbour of the studio, which is located in a missionary school building in the London suburb of Hampstead. The neighbour wanted to excavate a basement for a home cinema, which would have disrupted recording at the studio. It is though that the sale may have been prompted by the happy resolution of this exhausting dispute.

Vendor Boote, stated: "Some of the most legendary soundtracks and records of the 20th and 21st century have been recorded at AIR and we know that there is still scope to expand and grow the business further."
Subscribe today to read and search all our news, premium articles, business sale listings and buy/sell resources.
Do you want to gain access to the latest businesses for sale as well as all UK administrations, liquidations and all winding-up petitions?
Business Sale Report is your complete solution to finding great aquisition opportunities.
10 Biggest Buyer Mistakes
Fill in your details below to get our FREE guide