Long-awaited MBO completed at Clydebank engineering specialist
Tue, 31 Oct 2017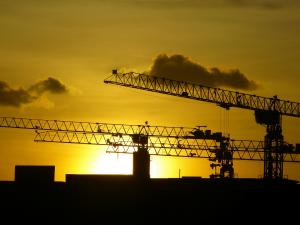 Members of the management team at a Scottish engineering and contracting services firm have completed a buy-out of the company as part of a move that has been several years in the making.
The MBO at Marmac Services, a specialist building practice that also provides mechanical and electrical engineering services, has seen two employees take control of the business and has enabled existing shareholders to exit the business.
The deal was led by Marmac's director, Brian Lofnes, and contracts director Chris McCall, with the transaction financed by the firm's shareholders and NatWest Bank.
Though the pair were offered both a debt deal and a structured equity buy-out, Lofnes and McCall chose NatWest to back the deal as the option which offered the "greatest flexibility" for the company going forward.
The two management team members, who were advised throughout by Edinburgh accountancy firm Chiene + Tait, Omnium Law and Kingsley Wood Solicitors, now own a 100 per cent stake of the company.
Lofnes said that though the deal took "longer than expected to complete", it was a price worth paying to make sure that the deal was properly structured and to put Marmac in the strongest possible position to keep delivering services to its clients.
He added: "We will remain ever grateful for the support and utter fairness shown by the exiting shareholders during this transaction, without whom this would never have happened. They established this business 15 years ago and Chris and I are delighted that two of the vendors have agreed to continue to have an active involvement with Marmac for the next few years."
Established in 200, Marmac provides a broad range of engineering support services across a number of sectors, including commercial, industrial, infrastructure, education and health. Recent projects include the £13.8 million construction of a new Faith Schools' joint campus in Newton Mears, which opened in August.
Find a business to buy
here
Subscribe to the
Business Sale Report
Subscribe today to read and search all our news, premium articles, business sale listings and buy/sell resources.
Do you want to gain access to the latest businesses for sale as well as all UK administrations, liquidations and all winding-up petitions?
Business Sale Report is your complete solution to finding great aquisition opportunities.
10 Biggest Buyer Mistakes
Fill in your details below to get our FREE guide