Major service station group acquires West Country counterpart
Mon, 04 Sep 2017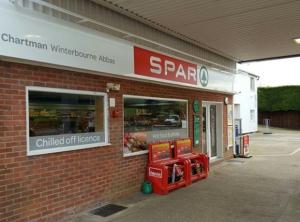 One of the UK's largest independent service station forecourt operators has been acquired by a major counterpart.
MRH, who have almost 500 sites across the UK, have exchanged contractors with Chartman Retail – a company who own several service stations across Devon, Somerset, Cornwall and Dorset.
Clive Sheppard, director of Chartman Retail, said: "After 30 years working to establish Chartman Retail within the South West, we are delighted to hand over to MRH, who we know will continue to support our customers. This acquisition also provides our employees with fantastic opportunities to grow their careers. Having worked with Karen for many years, we have no doubt that our customers and employees are in excellent hands."
MRH have similarly lauded the takeover, stating it supported the strategic objectives of both companies.
Karen Dickens, chief executive of MRH, said: "I'm delighted to have completed the Chartman Retail acquisition. Not only does it meet our strategic objective of extending our brand to more customers across the West Country, but it also has a strong personal emotional link having known many of these sites as I was growing up and subsequently travelling home to Cornwall.
"Chartman Retail has developed some fantastic, well-run sites and we believe they have even more potential – especially food service."
Subscribe to
Business Sale Report
.
Subscribe today to read and search all our news, premium articles, business sale listings and buy/sell resources.
Do you want to gain access to the latest businesses for sale as well as all UK administrations, liquidations and all winding-up petitions?
Business Sale Report is your complete solution to finding great aquisition opportunities.
10 Biggest Buyer Mistakes
Fill in your details below to get our FREE guide