Online beauty retailer explores sale
Fri, 01 Dec 2017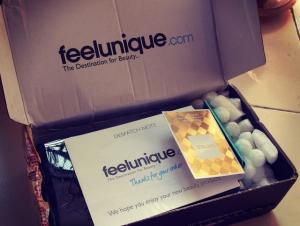 It's been reported that the private equity owner of Europe's largest online beauty retailer Feelunique is exploring a sale of the company.

Sources have claimed that Palamon Capital Partners has commenced a sale process in recent weeks with investment bank Jefferies having been appointed to explore options for the business.

Palamon has owned Feelunique since 2012 when it paid £26 million for the UK business.

Feelunique sells more than 30,000 products from 500 brands such as Benefit, L'Oreal, and Charlotte Tilbury. Its make-up and skin care product covers 120 markets and has dedicated websites for the UK, France, the EU, Germany, Norway, China and the US.

Feelunique reported sales of £80 million in the year to March 2017, and has seen a 27 per cent increase in sales year on year. The company revealed that they sold nearly £6 million of stock during its recent Black Friday and Cyber Monday promotions – a 40 per cent increase on last year.

CEO Joel Palix said in a statement at the time: "Feelunique's trading through the Black Friday promotion is further compelling evidence of the shift in the beauty sector to online purchasing.

"The focus we have given to establishing the leading technology-led digital platform in the sector, building an online community and solidifying our brand relationships, is really coming to fruition."

E-retailers such as Feelunique are seeing a surge in popularity in recent times, just as rising costs and fewer visitors mean many high street retailers are struggling. In the past year alone, several big name brands who have failed to adapt to an increasingly digital market have gone under.

More customers than ever before are buying their products and services online instead of in person, meaning there's an added importance for businesses to have a strong digital presence if they want to stay relevant.
Subscribe today to read and search all our news, premium articles, business sale listings and buy/sell resources.
---
Latest Retail Businesses for Sale
---
Asking Price:
Turnover: £480,000
Location: South East
This business was founded in 1972 by the father of the vendor and has grown since to become a significant enterprise with a reputation for the quality and variety of its products, brands, service and reliability. The business enjoys a prime main road location in a busy Essex town considered to be o..
---
Asking Price:
Turnover: £750,000
Location: North West
Busy trading location. Extensive showroom areas, well-presented throughout. Excellent reputation. GP 35%. Business only plus SAV...
---
Asking Price:
Turnover: £1,000,000
Location:
Well-established multi-faceted business. Main road trading position. Excellent customer base. Includes 17th century two bedroom cottage. Freehold. Business only option excluding cottage £999k+. GP approx. 23%...
---
View More Retail Businesses for Sale >>
Do you want to gain access to the latest businesses for sale as well as all UK administrations, liquidations and all winding-up petitions?
Business Sale Report is your complete solution to finding great aquisition opportunities.
10 Biggest Buyer Mistakes
Fill in your details below to get our FREE guide