Sipp pensions provider put up for sale
Thu, 31 May 2018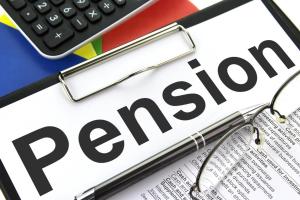 A pensions provider has been placed up for sale after it reported a second consecutive year of financial losses on the back of battling several legal claims.

Carey Pensions is looking for a buyer that would be willing to take on its legal troubles after an unhappy investor ran into trouble with one of the company's historic businesses.

The firm has said that it is "now being run down" after restructuring its business earlier in the year, putting together distressed assets into one book and separating out the rest of the business. It is reported that Carey Pensions is currently in negotiations to find a buyer for its corporate arm, with a sale of the rest of the business to follow soon.

Carey wrote a £215,226 loss for the year ended December 2017, following losses of £153,784 in the year prior.

It had set aside £70,816 for potential liabilities in 2016, which was carried forward into last year.

In a press release alongside its financial disclosures, the firm writes: "Carey Corporate Pensions UK Limited, another member of the group, is currently in negotiations to be sold to a third party. Once this sale has been completed, it is management's intentions to also sell the company in the near future."

Carey Pensions is currently locked in a legal dispute with one unhappy investor: lorry driver Russell Adams alleges he was missold a self-invested personal pension plan (sipp) to invest in inregulated investments, despite the sale of the product being described as "execution only".

The firm says that their client signed a contracting saying that this was his own choice, though the FCA maintains that a Sipp provider cannot shirk its responsibilities.

Adams was paid an inducement of £4,000 into his savings account to encourage him to put money into the rental scheme Store First.

He subsequently transferred £50,000 into a Store First investment on 12 June 2012.

In March the High Court heard a case where lawyers for Carey Pensions claimed the company did not break conduct of business rules when it set up the Sipp for Adams.

The ruling is expected at some point in the summer.
Subscribe today to read and search all our news, premium articles, business sale listings and buy/sell resources.
Do you want to gain access to the latest businesses for sale as well as all UK administrations, liquidations and all winding-up petitions?
Business Sale Report is your complete solution to finding great aquisition opportunities.
10 Biggest Buyer Mistakes
Fill in your details below to get our FREE guide