Software firm Sage mulling sale of payments business
Fri, 09 Dec 2016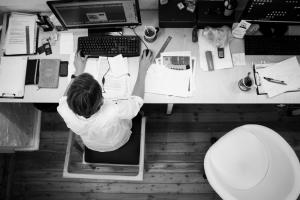 UK software firm Sage is considering selling its struggling North American payments business as the group looks to boost its growth.
The company, the largest of its kind in Britain, confirmed in a statement this week it was "evaluating potential strategic options, including a sale" of the payments business, adding: "There can be no certainty that this evaluation will lead to any transaction."
Headquartered in Newcastle, Sage was founded in 1981 and provides accounting and payroll software for clients in 23 countries, employing 13,000 people.
The firm entered the FTSE 100 in 1999 and enjoyed strong growth as desktop computers became more widespread.
But its traditional offer - installing software in clients' offices - has come under pressure recently from competition from start-up firms and rivals offering web and cloud-based products, the Financial Times reported.
Its payments business is also thought to be struggling as giants including Apple, Google and PayPal now dominate the market.
Last month, Sage posted improved revenue growth for the 12 months to the end of September, but warned that its payments business was underperforming.
The company reported overall revenue growth of 6.1 per cent but growth in its North America arm stayed flat, the company adding that it was "underperforming relative to Sage's overall performance".
Find
service businesses
for sale.
Subscribe today to read and search all our news, premium articles, business sale listings and buy/sell resources.
Do you want to gain access to the latest businesses for sale as well as all UK administrations, liquidations and all winding-up petitions?
Business Sale Report is your complete solution to finding great aquisition opportunities.
10 Biggest Buyer Mistakes
Fill in your details below to get our FREE guide