Store Twenty One falls into compulsory liquidation
Wed, 12 Jul 2017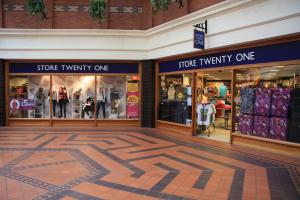 Struggling retail fashion chain Store Twenty One has collapsed into liquidation with the loss of 900 jobs, it has been reported.
The company's turnover has declined in recent years from £95 million to £57 million, with sustained losses.
The West-Midlands based discount retailer, which has been in the red for some time, ceased trading from its 122 stores last week, and will not reopen.
They've been taken over by corporate recovery and advisory group Quantuma, which confirmed that Store Twenty One had been "battling for survival" after failing to secure investment after a company voluntary arrangement last July. The CVA, a controversial insolvency process, led to the closure of 80 shops but this was not enough to save the business.
In April, the company was served with a winding up notice by Revenue and Customs over unpaid taxes. Simon Bonney, a partner at Quantuma said this signalled "the beginning of the end" for the business.
"We are now in the process of conducting an orderly wind-down and would welcome contact with any interested parties who may wish to purchase assets of the company."
Bonney blamed recent changes to business rates for putting added pressure on the retail sector.
Subscribe to the Business Sale Report
here
Subscribe today to read and search all our news, premium articles, business sale listings and buy/sell resources.
Do you want to gain access to the latest businesses for sale as well as all UK administrations, liquidations and all winding-up petitions?
Business Sale Report is your complete solution to finding great aquisition opportunities.
10 Biggest Buyer Mistakes
Fill in your details below to get our FREE guide