Tesco selling optician business to Vision Express
Wed, 19 Apr 2017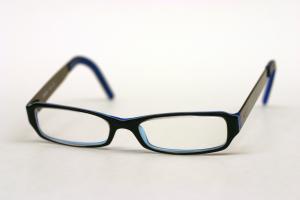 Tesco is to sell its in-store optician business to Vision Express in a deal expected to complete this year.
The supermarket chain has 206 optical outlets in the UK, three in Ireland as well as an online operation. Financial terms were not disclosed.
Tesco, which opened its first opticians in Peterborough in 1998, said around 1,500 staff will transfer over to Vision Express under Tupe legislation following a consultation.
The deal will increase Vision Express's outlets to 598.
Tesco said the deal will "simplify and strengthen" its UK business. Its opticians business posted revenues of around £90 million in 2016.
Matt Davies, Tesco's UK and Ireland CEO, said: "This allows us to further simplify and strengthen our UK business and ensures our customers are still able to enjoy high quality eye care services from Vision Express in our larger stores.
"Our priority now is to work with our colleagues and support them through this change."
Vision Express CEO Jonathan Lawson said "This is a really exciting time for Vision Express and provides us with the opportunity to invest in the future of the nation's eye health by extending our reach even further across the UK.
"With two million people in our country living with preventable sight loss, this expansion will help us continue to increase awareness of the importance of taking vision seriously."
The sale is subject to approval by the UK Competition and Markets Authority.
Find
medical and educational businesses for sale
.
Subscribe today to read and search all our news, premium articles, business sale listings and buy/sell resources.
Look around the Business Sale Report
10 Biggest Buyer Mistakes
Fill in your details below to get our FREE guide
Next Steps...
Subscribe and get contact details straight away.
We send you login details to access information for all the businesses listed for sale.
Give us your acquisition criteria and our researchers will begin searching for specific opportunities that match your requirements.
View new opportunities you won't find anywhere else and use daily notifications to stay ahead of the competition.
If you have any questions, get in touch with us to find out how we can help.
Call us on +44 (0)20 8875 0200
Or email [email protected]