Thomson Reuters agrees unit sale with Blackstone
Thu, 01 Feb 2018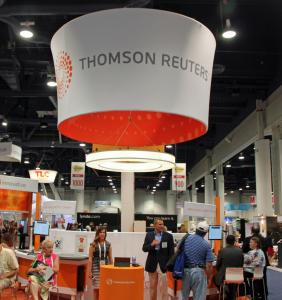 Thomson Reuters is in advanced talks regarding the sale of a 55 per cent stake in the Financial and Risk division of its business to US private equity firm Blackstone.

Speaking in a statement at the end of January, a Thomson Reuters spokesperson confirmed the company "is in advanced discussions with Blackstone regarding a potential partnership in its F&R business."

The division, responsible for providing worldwide banks with market data and analytics, is responsible for generating more than half of the company's annual turnover, with figures showing $6.1 billion in revenues in the 2016 financial year.

The transaction is based on the valuation of the division at $20 billion (£14 billion) including debt, with Thomson Reuters set to receive $17 billion in gross proceeds funded by $14 billion of debt and preferred equity and a $3 billion cash equity contribution made by Blackstone.

Under the terms of the sale, Thompson Reuters would keep a 45 per cent stake in the business as part of a new partnership with Blackstone, marking the most significant change to the company's structure since it was formed ten years ago by Thomson Corp's acquisition of Reuters Group Plc.

Responding to the announcement, Martin Brand, senior managing director for Blackstone, commented: "The F&R division has tremendous assets, including a world-leading data business, essential risk and compliance solutions, OTC trading venues, wealth management software, and a strong desktop business."

Mr Brand added that Blackstone's purchase of the 55 per cent stake would provide the company with an opportunity to boost the efficiency of the Thomson Reuters F&R division while allowing room for innovation in order to boost the unit's future revenue.
Subscribe today to read and search all our news, premium articles, business sale listings and buy/sell resources.
Do you want to gain access to the latest businesses for sale as well as all UK administrations, liquidations and all winding-up petitions?
Business Sale Report is your complete solution to finding great aquisition opportunities.
10 Biggest Buyer Mistakes
Fill in your details below to get our FREE guide