Unilever prepares to sell Flora and Stork
Thu, 06 Apr 2017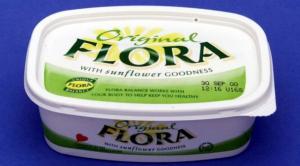 Household consumer goods giant Unilever is gearing up to sell off its margarine business, including the Flora and Stork brands, in a sale analysts say could fetch £4.8 billion.
The move is part of a shake-up at the group, which seeks to gain more returns for its shareholders and become "a leaner and more focused business".
Chief executive Paul Polman said in a statement: "We feel that the changes we are announcing today will accelerate the transformation of Unilever and the delivery of sustainable shareholder value over the long-term."
Its long-term business model, which they describe as "sustainable value-creation" is to remain the same. It will endeavour to increase its cost-cutting, aiming for a 20 per cent margin by 2020.
Unilever is certainly busy at the moment - it is also examining its dual-listed structure, which dates back to the 1930s when Britain's Lever Bros merged with Dutch margarine manufacturer Unie.
Unilever rejected a £115 billion takeover bid from Kraft Heinz in February, as the bid was too low and takeover of little benefit. The company will also buy back £4.3 billion of shares in an attempt to smooth over irate investors after the bid rejection.
Food businesses for sale
.
You can subscribe to the Business Sale Report
here
.
Subscribe today to read and search all our news, premium articles, business sale listings and buy/sell resources.
Do you want to gain access to the latest businesses for sale as well as all UK administrations, liquidations and all winding-up petitions?
Business Sale Report is your complete solution to finding great aquisition opportunities.
10 Biggest Buyer Mistakes
Fill in your details below to get our FREE guide