Weetabix to be sold for £1.4bn
Tue, 18 Apr 2017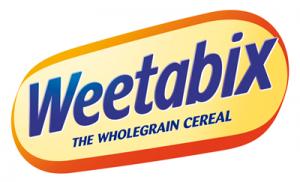 Weetabix, the largest producer of breakfast cereals in the UK, is to be bought by US firm Post Holdings for $1.8bn (£1.4bn) after failing to crack the Chinese market.
The firm's owners, China's Bright Food, put the company up for sale in January after appointing Goldman Sachs to
find a buyer
.
Bright Food took a 60 per cent stake in Weetabix in 2012 and tried to launch the cereal brand in China, but, despite doubling sales there in 2016, it has struggled to make a real success of it, with the UK remaining its largest market.
Established in 1932, Weetabix was family-owned until 2004 when it was bought by Lion Capital, the private equity firm.
Weetabix, which has a production centre in Northamptonshire, exports to more than 80 countries and employs around 1,800 people.
St Louis, Missouri-headquartered Post Holdings is one of the largest cereal makers in the US. Its brands include Great Grains and Golden Crisp.
Weetabix said its £1.4 billion valuation reflects the "international strength" of its brand.
"Today's deal is great news for the team at Weetabix and all those who love our brands," said Giles Turrell, CEO of Weetabix Food Company.
"The past five years have seen us increase our branded sales at home and overseas. Post is a leader within its markets and shares our commitment to providing great tasting nutritious products for the whole family. I'm confident they will help us open doors for continued expansion."
Find
food businesses for sale
.
You can subscribe to the
Business Sale Report here
Subscribe today to read and search all our news, premium articles, business sale listings and buy/sell resources.
Do you want to gain access to the latest businesses for sale as well as all UK administrations, liquidations and all winding-up petitions?
Business Sale Report is your complete solution to finding great aquisition opportunities.
10 Biggest Buyer Mistakes
Fill in your details below to get our FREE guide