Why buying a business amidst political uncertainty makes perfect sense
Wed, 06 May 2015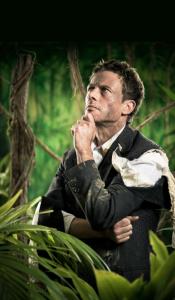 The lead up to the General Election in the UK is leaving many business buyers hesitant. The idea of making a major investment or financial decision without knowing which political party will come into power or which policies will take effect is understandably unnerving many business buyers.
This uncertainty is translating into a reluctance to move forward with the acquisition process, with many investors seeking opting to wait for the political dust to settle post-election when, they hope, there will be a clearer outlook for the British economy.
Feelings of trepidation should not be ignored. But individuals and firms that are able to make a move on an acquisition are seeing a flip side to their peers' hesitation: opportunity.
Growth amid political uncertainty
An election is on the horizon. The outcome is unpredictable, with coalition negotiations possible. It's undeniable that the economy is being affected by this attitude.
But as the polling date draws ever closer, figures suggest that despite the political upheaval on the horizon, there is still a favourable business outlook forecast for 2015. Economic growth for the year is forecast to be 2.5 per cent by PwC's economic outlook, while an EY Item Club report has put it as high as 2.8 per cent.
Both accountancy groups cite low inflation, stronger Eurozone growth and
the positive impacts of lower oil prices
as being behind the growth.
Roger Buckley, M&A partner at BDO in Birmingham, indicated that he's seeing this economic positivity creep into the mergers and acquisitions market:
"Last quarter concludes a solid year of trading for companies. We are seeing corporates and private equity firms remaining keen to acquire in the lead-up to the General Election, despite the uncertainty that this represents."
The latest BDO PCPI/PEPI index covering the last quarter of 2014 confirmed that there was a 14 per cent increase in trade deals compared to the previous quarter and, while private equity was down a little from its high of 107, the index still stood at a healthy 97.
The cautious road to success
The facts indicate that there is still a healthy level of deal activity taking place. And yet, we continue to hear anecdotes and expressions of uncertainty from buyers, suggesting that many people still plan to hold off on their purchase plans.
For more cautious buyers or those new to the market and processes involved, there's nothing wrong with taking heed. But if you have experience of the M&A market, your finances are in place, you've done your due diligence and you feel confident about your target, then just what is holding you back?
For well-prepared buyers, this hesitant market is a brilliant time to buy. The volume of interest received by sellers is falling as the number of people in a position to proceed with a purchase is continuing to shrink over the election period, creating prime conditions to secure a quick deal with little or no interference from competitors.
All of this with the added bonus that market indicators suggest that things could well be back up to full speed by the end of the year, if not earlier.
In 2013 with their publication of the Bocconi report,
M&A in Uncertain Times: Is There Still Value in Growing?
, Goldman Sachs summarised just what's going on as the market conditions adjust operations:
"In periods of higher uncertainty and volatility, only the best buyers can afford to pursue external growth strategies."
The report went on to break down what it is that these 'best buyers' have up their sleeve:
1. "Best buyers can use cash if they want to do so because they are financially sound and have low leverage and cash resources or unexploited credit lines readily available for acquisitions."

2. "Best buyers wield higher bargaining power towards the sellers, and are able to extract more value and conclude the deal more rapidly and at relatively low prices."
______________________________________________________________________
The Buyer's Perspective
To summarise, if you're in the right position, use this period of uncertainty to create your own opportunity.
Buyers looking to move in the general election period should ensure they have:
•
Cash.
Lenders aren't offering the best finance options at the moment and sellers are likely to be particularly interested in the security of cash at this time. So if you're out for the best deal you can get, cash is king.
•
Due diligence.
This is more important than ever in uncertain times. Don't skimp on your due diligence when purchasing; check out every aspect of the business before you even consider making an offer.
•
Confidence.
In the face of limited purchase competition, sellers are more likely to be amenable to being negotiated down. Be confident of your position and use it to your advantage.
______________________________________________________________________
The Seller's Perspective
To put it bluntly, this simply isn't a sellers' market. The number of buyers who are realistically in a position to move on a deal is drastically reduced and anyone desperate to sell within the next six months will be putting themselves at the whim of a limited number of buyers.
That's not to say that any business sale shouldn't target the best possible returns, but a top price is unlikely to be achieved until later in 2015. On the plus side, there could be more room to negotiate on a cash sale.
What factors are going to govern the sale of your business?
•
Uncertainty.
Buyers hold the cards on this one and they will be justified in using it to lower the price.
•
Tough crowd.
As detailed in the Bocconi report points above, it's really the 'best buyers' who are going to be active in the coming months. These buyers know how strong their hand is. Sellers might want to decide their bare minimums before entering into negotiations to avoid being sidelined.
•
Fast moving cash-driven deals are the order of the day.
The majority of players in the market at the moment are confident, cash-rich and experienced, simply because they are the ones with the opportunity to move at the moment. The benefit from a seller's perspective is that these are the best buyers to work with if you want to get a cash-driven deal done quickly because they know what they're doing.
______________________________________________________________________
2010: An unequal comparison
There is an understandable tendency to look to previous elections to try and ascertain just what route the economy and the M&A industry will take in the coming months. While this is certainly useful, the sheer number of other economic variables in play make it important not to be tempted into a direct comparison.
Nonetheless, a look at where the industry stood before the Conservative and Liberal Democrat Coalition took over from the Labour Government of the recession years offers an interesting point of reflection.
In the run up to the election in the second quarter of the year, there was a notable decrease in the number of deals done. Experian recorded a 15.5 per cent decrease in the total number of UK M&A and ECM transactions done in the second quarter of 2010 compared to the first three-month period.
Value was also down by 8.7 per cent at £46.2 billion for the second quarter.
At the time, Wendy Smith, business development manager at Experian Corpfin, noted that the figures were part of the continuation of the "overall downward annual trend". She added: "The situation has not been helped by the customary uncertainty leading up to the General Election, although the steps taken by the new government may provide some much-needed confidence."
This estimate proved be half true when the third quarter figures for 2010 were released. Experian's data showed that deal value increased by 4.8 per cent between the second and third quarters of the year. However, the volume of deals saw a 23 per cent decline between the two quarters.
Experian's latest data for 2015 indicates a different pattern. The value of M&A deals recorded in the first quarter of 2015 is down 19 per cent from the same period last year, while a 20 per cent drop was recorded in the volume.
Despite the drop, analysts have indicated that they are seeing this as a temporary setback that they do not predict will last. Wendy Driver, UK and Ireland development manager with Experian, observed: "Investors thrive on certainty and many will wait to see if the upcoming general election has any effect on the market before moving to complete deals.
"The M&A market is expected to pick up as the year goes on, so businesses considering a purchase or a deal should start researching potential targets at the earliest opportunity."
A positive outlook
While the impact of the recession is still being felt, we are now a full seven years clear, rather than the uncomfortable position the UK economy was in in 2010 (the last general election) two years post-crash. Clearly the economic outlook is brighter now, as evidenced in the growth forecasts and healthy economic signals, and the viewpoints of industry professionals, including BDO's M&A partner, Roger Buckley:
"Activity remains strong and while deal-making often takes a pause during election time, there is every reason to remain hopeful for another buoyant year for M&A."
And yet the official line is still one of caution; the Bank of England, for example, voted in its last interest rate decision before the election to keep interest rates at their historical low of 0.5 per cent as the Monetary Policy Committee waits to see how things develop later in the year.
For those considering purchases in the coming months, the Bank's caution should be heeded; due diligence and serious thought are essential when making any major financial moves ahead of such a major potential upheaval as a General Election. But for buyers with the cash and confidence, other people's uncertainty in making an acquisition has created a prime market in which to make an excellent deal on a target business.
So, if your circumstances allow, why wait with twiddled thumbs like everybody else? Act now and secure your acquisition while your competitors wait in limbo.
Subscribe today to read and search all our news, premium articles, business sale listings and buy/sell resources.
---
Latest Businesses for Sale
---
Asking Price:
Turnover: £640,000
Location:
Digital printing specialists, commercial and retail stationers, lithographic printing and various ancilliary services. Freehold retail shop and long leased factory unit. Sale price includes all equipment and properties. NP £80k...
---
Asking Price: £1,900,000
Turnover:
Location: UK Wide
This leading highly profitable, UK based manufacturer of exploration, drilling and sampling equipment, supplies to the world minerals/earth sampling markets, the highest quality of earth drilling, boring, core sampling and in-situ ground testing equipment. The company has an enviable reputation for ..
---
Asking Price:
Turnover: £500,000
Location: South East
Three Victorian houses joined together to form a luxury 8,500 sq. ft. facility. Includes reception, two lounges, four dining rooms, 16 en-suite bedrooms, music room, two kitchens, conservatory, bar, sauna, hot tub and more...
---
View More Businesses for Sale >>
Any Questions?
Please get in touch with us so we can help.
Call us on +44 (0)20 8875 0200
Do you want to gain access to the latest businesses for sale as well as all UK administrations, liquidations and all winding-up petitions?
Business Sale Report is your complete solution to finding great aquisition opportunities.
10 Biggest Buyer Mistakes
Fill in your details below to get our FREE guide