William Hill gives up Australian business in £170m deal
Tue, 06 Mar 2018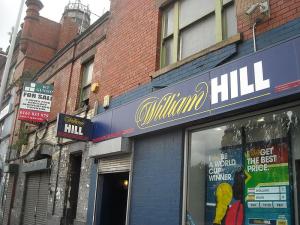 One of the world's largest betting companies has sold off its Australian business following a crackdown on the country's gambling laws.

A ban on credit betting – where customers are leant money at an interest rate to use in their betting picks – and a new tax on bookkeepers at the point of consumption in Australia prompted William Hill to undertake a strategic review of its operations in January.

The regulatory changes led the British group to write down the value of its Australian unit by £238 million dollars, however, pushing William Hill into a pre-tax loss of £75 million for 2017.

The ban on credit betting had a particularly detrimental effect as William Hill historically took a higher level of leveraged bets from its Australian customers than many of its rivals.

Selling off the firm's Australian business was described by the firm's chief executive, Philip Bowcock, as an opportunity for the betting agent to refocus on its UK online and US businesses.

He explained: "The disposal follows a strategic review of the Business, launched in January after its profitability came under increased pressure due to the recent credit betting ban and the likely introduction of a Point of Consumption tax."

William Hill also announced it had identified a buyer in fellow Australian sports betting business CrownBet which, along with a group of shareholders related to CrownBet founder Matthew Trip, pulled together a A$300 million (£169 million) bid for the division.

The Australian unit recorded revenues of A$201 million in 2017, resulting in earnings of around A$47 million dollars, before the write-down was announced. The firm also faced additional costs thanks to a group-wide transformation programme that ended up being more expensive than anticipated.
Subscribe today to read and search all our news, premium articles, business sale listings and buy/sell resources.
Do you want to gain access to the latest businesses for sale as well as all UK administrations, liquidations and all winding-up petitions?
Business Sale Report is your complete solution to finding great aquisition opportunities.
10 Biggest Buyer Mistakes
Fill in your details below to get our FREE guide