Wyevale garden centre group put up for sale
Wed, 06 Jun 2018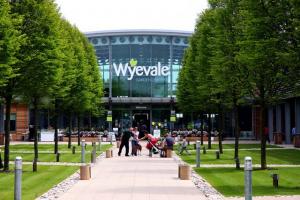 Wyevale Garden Centres across Britain are to be sold after private equity firm Terra Firma announced it will be selling the Wyevale Group via property advisor Christie & Co.
The Wyevale Group is currently the largest garden centre group in the UK, boasting a portfolio of 145 garden centres alongside associated restaurants and cafes. Private equity firm Terra Firma originally purchased the Wyevale Group back in 2012 for £276 million and now employs more than 6,000 people throughout the UK.
However, far from signalling a decline in the group's success, Roger Mclaughlan, CEO of Wyevale Garden Centres, believes the sale of the business could pose a significant opportunity for any entrepreneurs seeking to break into the market or existing garden centre operators hoping to capitalise on the success of the brand.
Specifically, Mr Mclaughlan highlighted the group's transformation in recent years, stating that exceptional standards and numerous improvements are now paying dividends in terms of both the response from customers and the company's increasing profits.
"Wyevale Garden Centres has been transformed beyond recognition over the last few years," he added. "Our improved business has engaged colleagues and put customers at the 
heart of what we do."
This positive outlook was mirrored by Steve Rodell, Managing Director for Retail at Christie & Co, who added that the specialist property advisor is expecting a great deal of interest from prospective buyers seeking to take advantage of this rare opportunity.
He commented: "The sale of
Wyevale Garden Centres
presents a unique opportunity for a wide range of buyers from financial institutions, existing garden centre operators, independent business people, and entrepreneurs 
to buy well-invested local garden centres within the price range of £200,000 
to £35 million."
Subscribe today to read and search all our news, premium articles, business sale listings and buy/sell resources.
---
Latest Retail Businesses for Sale
---
Asking Price:
Turnover: £480,000
Location: South East
This business was founded in 1972 by the father of the vendor and has grown since to become a significant enterprise with a reputation for the quality and variety of its products, brands, service and reliability. The business enjoys a prime main road location in a busy Essex town considered to be o..
---
Asking Price:
Turnover: £750,000
Location: North West
Busy trading location. Extensive showroom areas, well-presented throughout. Excellent reputation. GP 35%. Business only plus SAV...
---
Asking Price:
Turnover: £1,000,000
Location:
Well-established multi-faceted business. Main road trading position. Excellent customer base. Includes 17th century two bedroom cottage. Freehold. Business only option excluding cottage £999k+. GP approx. 23%...
---
View More Retail Businesses for Sale >>
Do you want to gain access to the latest businesses for sale as well as all UK administrations, liquidations and all winding-up petitions?
Business Sale Report is your complete solution to finding great aquisition opportunities.
10 Biggest Buyer Mistakes
Fill in your details below to get our FREE guide