Luxury yachting company hit by administration
Thu, 08 Feb 2018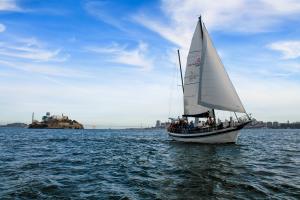 A luxury yachting company has run aground after announcing that it would enter administration due to a lack of sufficient funding to continue trading.

Oyster Marine Holdings Limited, the holding company for Oyster Yacht, a group of luxury yacht builders, called in administrators from KPMG in order to consider the company's next course of action.

KPMG's Neil Gostelow, partner at the firm and joint administrator alongside Mark Orton, said that failing to secure "sufficient funding to be able to continue trading" was the final straw for Oyster Yachts.

He added: "Our immediate priority will be to seek a buyer for the business and its assets and would encourage any interested parties to contact us as soon as possible."

Oyster is a well-known player on the British sailing yacht scene and has enjoyed a well-filled order book until recently, entering liquidation shortly after announcing a record £80 million order sheet on 10 January 2018.

Shortly after this the Southampton-based shipbuilder informed all of its employees, believed to number around 160, that their jobs would be lost.

It is believed that HTP Investments, a Dutch institution that bought the yacht maker in 2012 for around £15 million, has withdrawn its financial support from the company.

At the time Oyster's CEO, David Tydeman, said "we are not in administration at the moment and we are not in liquidation", saying instead that the firm had consulted advisors about potential redundancies.

This week KPMG confirmed that Oyster was in administration.

A statement on Oyster's website reads: "It is with sincere regret that we advise that the company [Oyster Yachts] has been unable to secure financial support to enable it to continue to trade at this time and it is looking at all opportunities available. Further information will be issued as soon as we can."

Oyster is best-known for producing sub-30 meter yachts, though is believed to have two larger 37.45 meter projects underway for completion in 2018 and 2020. All over work has been suspended pending KPMG's consultation.
Subscribe today to read and search all our news, premium articles, business sale listings and buy/sell resources.
---
Latest Businesses for Sale
---
Asking Price:
Turnover: £640,000
Location:
Digital printing specialists, commercial and retail stationers, lithographic printing and various ancilliary services. Freehold retail shop and long leased factory unit. Sale price includes all equipment and properties. NP £80k...
---
Asking Price: £1,900,000
Turnover:
Location: UK Wide
This leading highly profitable, UK based manufacturer of exploration, drilling and sampling equipment, supplies to the world minerals/earth sampling markets, the highest quality of earth drilling, boring, core sampling and in-situ ground testing equipment. The company has an enviable reputation for ..
---
Asking Price:
Turnover: £500,000
Location: South East
Three Victorian houses joined together to form a luxury 8,500 sq. ft. facility. Includes reception, two lounges, four dining rooms, 16 en-suite bedrooms, music room, two kitchens, conservatory, bar, sauna, hot tub and more...
---
View More Businesses for Sale >>
Do you want to gain access to the latest businesses for sale as well as all UK administrations, liquidations and all winding-up petitions?
Business Sale Report is your complete solution to finding great aquisition opportunities.
10 Biggest Buyer Mistakes
Fill in your details below to get our FREE guide