December 4th, 2012
by Chris St Cartmail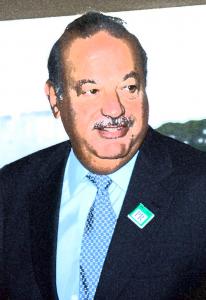 Would-be billionaires, or even millionaires, ought to study the contrarian business and investing practices of Carlos Slim, the world's richest man.
What is the secret behind Slim's vast (US$69 billion) wealth?
Step back to 1982 when Mexico, as a petroleum exporter, found it very easy to borrow international funds. Money came flooding in from around the world, much of it finding its way into bad investments. Projects were carried out that ironically allowed bad economic policy to continue. To cut a long story short, debts grew larger while interest rates climbed and demand for the country's petroleum waned.
This triggered an almighty financial crisis that led to a stampede of investors out of the stockmarket.
Except for Carlos Slim. Slim looked at the decimated stock prices and took advantage of the ensuing firesale to buy up businesses and shares in companies across a range of industries: rubber, tobacco, insurance, aluminium amongst others.
Slim didn't have to wait long before the inevitable happened. He quadrupled his money.
In 2002, the election of socialist Lulu da Silva created panic in Brazil's stockmarket. In stepped Carlos Slim to swallow up several substantial telecoms operations. Ten years on, Brazil's economy is the sixth largest in the world and its telecoms companies are booming.
Admitted, Latin America has been tightening up its telecoms regulations over the past four months and Mexico in particular is very keen to open up the competition which will loosen the grip of America Movil SAB, Slim's pan-Latin telecom operation. The pioneer days are certainly over, with regulation in the sector only going to get tougher. Although this will chip at Movil's profits, Slim is not unduly worried. There are more markets to conquer.

Earlier this year Slim was at it again, this time in economically-ravaged Europe. Despite a defensive struggle, Slim raised his stake in Dutch telecoms company KPN from 5 per cent to 28 per cent. And there are many other European companies in his sights, as the 72 year-old is not afraid to look to the future, almost in a third dimension. Not only has he got the balls when many other investors squirm away, he is also exceedingly financially astute. He will read an entire balance sheet as easily as an average Joe might scan the Sunday sports pages.
More than anything, Slim loves a bargain. It comes down to this: Carlos Slim has made his fortune buying struggling companies in hard times.
****************************************************
Business Sale Report is the UK's leading independent listing of businesses for sale and distressed business opportunities.

Tags: billionaire, carlos slim