March 21st, 2014
by Chris St Cartmail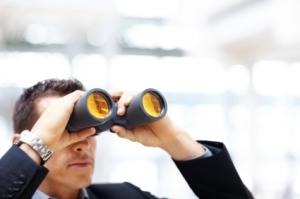 HMRC has been accused of using "incredible damaging" tactics in its campaign to gain access to sensitive information about small businesses, PCG has said.
The freelance group has stated that the tax overseers are directly contacting the clients of the UK's smaller businesses and requesting "a wide range of sensitive information".
Some of the information they are reportedly looking for includes the amounts paid, VAT numbers, and passport details for their dealings. PCG stated that this campaign could be damaging to client relations and in turn threaten contractors' livelihood – the risk is that it could disrupt the usual working patterns of small businesses, and perhaps even put contractors out of work if they are deemed 'too much hassle' to deal with.
It seems to fly in the face of the Government's claims that it would be doing all it could to help small businesses – supposedly the lifeblood of our recovering economy – to continue to grow. The has led the support group to state that they are "deeply concerned about this unwelcome development".
PCG has said that HMRC is not making such demands of larger companies, instead going after the smallest firms. So far the Revenue has only requested details about payments up to £350,000.
PCG CEO Chris Bryce said: "There is simply no justification for HMRC to write to clients requesting detailed information on the working practices of their suppliers, especially when you consider that they are doing so with absolutely no evidence of wrongdoing.
"For any business, it would be incredibly damaging to have HMRC writing to their clients to insinuate that the way they are doing business may not be legitimate. For the smallest businesses, where client relationships are key, this is especially harmful."