June 24th, 2016
by Chris St Cartmail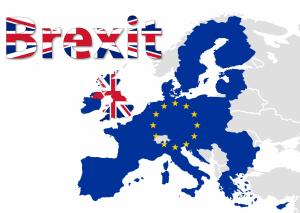 The Great British public has spoken and voted for the country to exit the EU. Cameron has resigned and the government is trying to put together an economic and legal plan for the road ahead.
Business owners will need to stay calm and concentrate on trading as usual. The uncertainty of markets and currencies may create difficult trading conditions for larger businesses who have suffered share price falls.
Economically it will be important for Britain to maintain inward investment and much of this, at least in the short to medium term, depends on the deal that the UK now negotiates with the EU. Hopefully the country will successfully negotiate continued access to the 500 million people across the EU and European Free Trade Association. How it is going to do that without allowing for the movement of Europeans across its border is going to be interesting. Despite no other country having managed to this so far, Britain's trade involvement with the continent is substantial and mutually beneficial, so we should see a deal being struck with favourable terms after some serious negotiation.
In the event of Britain not succeeding in its continued membership of EFTA, all is not lost. Currently around two thirds of UK exports are destined for non-EU countries and it is entirely possible that over time the new freedom to negotiate free trade treaties will increase substantially to mitigate any EU shortfall. Of course there are already treaties in place between some of these countries and the EU which will need to be renegotiated by Britain.
Legally, the retreat from Europe shouldn't't affect private M&A deals where the required documentation is reliant on English law and the exclusive jurisdiction of the English courts. However current and recent M&A contracts ought to be re-examined from a legal perspective in the light of Brexit. That's because Britain's withdrawal could be deemed a 'material adverse change' and therefore potentially enable a contractual clause to be invoked.
M&A deal flow slowed slightly in the lead-up to the referendum, though only from round mid-May. It ought to be noted that foreign (non-EU) investment into the UK has increased substantially this year over last year. This will pick up again now the referendum is over. The lower pound will certainly make UK company assets more attractive.
British business is generally agile and used to a fast-moving, competitive trading environment and an uncertain political and economic landscape. The legal and regulatory environment is robust and corporate tax rates are low. British creativity and ingenuity continues unabated.