October 9th, 2017
by Chris St Cartmail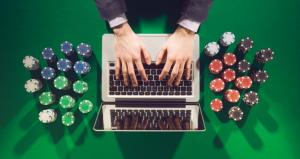 Some of the most globally renowned betting groups are preparing for a round of multi-billion pound dealmaking in an effort to establish industry dominance.


One of the first deals is set to be a previously thwarted merger between an Isle-of-Man headquartered online group GVC Holdings and UK bookmaker Ladbrokes Coral. According to sources, the two groups have already agreed the shape of a new executive team and board, and are getting ready to make the next steps.
At the same time, other well-known companies including William Hill, Paddy Power Betfair, 888 Holdings and Jackpotjoy are making their own plans to out-strategise their betting rivals.
The majority of the new deals are expected to be carried out after the outcome of the UK regulatory review is published later this month, according to interviews with more than 15 senior industry executives who revealed the information to the Financial Times on condition of anonymity.
As yet, the unknown impact on income that any regulatory reform would have makes it impossible to assess the value of gambling companies, which is leading rivals to prepare plans that can be put into action after its release.
David Jennings, head of leisure research at Davy, the Irish wealth managers, said "After the review, it won't be the commencement of talks, it will be the continuation of them."
Gambling groups are beginning to realise that greater scale can help to stave off the competition from newer, online businesses and increased regulatory scrutiny. Newly enlarged companies would be able to operate several different brands, but save money overall by unifying these systems into a single platform and single marketing budget.
In 2015, Paddy Power and Betfair spearheaded this movement by combining to create the world's largest gambling company, with an estimated value of £7bn. The two brands are still integrating, however, which makes it unlikely that they'll be engaging in more high-value deals anytime soon.