November 24th, 2017
by Chris St Cartmail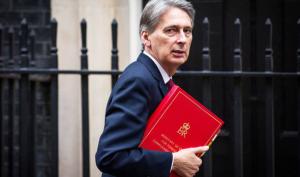 Earlier this week the Chancellor, Phillip Hammond, unveiled the much-anticipated Autumn Budget, a document that sets out how the Conservative government will direct its spending and taxation policies going into 2018.

The country's smaller businesses will be pleased to learn that the government have walked back plans to raise business rates, particularly those for smaller businesses.
The inflation measure used to calculate business rates will be switched from RPI to CPI as of April 2018 – two years earlier than originally planned – to save SMEs an estimated £781 million, according to business rates expert CVS. Revaluation will be changed as well after causing so much chaos earlier this year, with revaluation periods changed from five to three years.
All of these will serve to save small business money and administration headaches – which is good news for anyone hoping to buy a smaller enterprise.
So too is the news that the VAT threshold will remain at £85,000, despite whisperings that this would be lowered. This remains one of the highest thresholds in the world and goes against suggestions that reducing it to a more EU-compliant £25,000 could raise as much as £2 billion for the exchequer.
On the contrary, maintaining the current VAT threshold means the UK can remain true to its "nation of shopkeepers" ethos and promote small business.
As Mike Cherry, national chairman of the Federation of Small Businesses, says: "Dragging thousands of more small firms into the hugely complex VAT regime would have caused a significant drag on output at an already challenging time for businesses."
More good news for SMEs came throughout the rest of the Budget: an increase in the scope of Enterprise Investment Schemes will unlock another £7 billion of growth investment for small firms, for one, and a government commitment of £2.3 billion of research and development funding for new companies.
Emma Jones, the founder of a small business support group, Enterprise Nation, describe the Autumn Budget as "solid".
She added: "'This is what we've been saying for a while should be the role of Government when it comes to enterprise creation and support; build the right environment and conditions for businesses to prosper and thrive, and then let businesses do what they do best."