February 1st, 2013
by Chris St Cartmail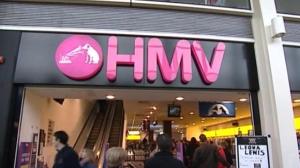 When HMV entered administration earlier this month it prompted a fresh round of analysis over the state of the UK's businesses. The papers have been all over the topic, keen to determine whether or not the administration was inevitable and a sign of the times or if the retailer's fate contained any signals that could be used to save other companies in similar situations.
One issue that came up is that financial support of the Royal Bank of Scotland, which essentially kept HMV out of bankruptcy almost two years before eventually calling time.
Derek Sach, the RBS boss responsible for deciding what to do about HMV's funding, has claimed that the finance gave the store a fighting chance to revive itself. But others have suggested that it only prolonged an inevitable fate, wasting investment money that could have been poured into viable new companies instead.
So was Sach right to keep HMV going artificially if its business model really was that unsound? It's good news that the firm was given a fighting chance. As Sach said, keeping HMV going also kept people in jobs that have been hard to come by elsewhere during the current period of economic stagnation. But on the other hand, if buyers had had the option to acquire the company at an earlier date, its chances of a successful turnaround could well have been higher.
As things stand, Hilco, which has bought the firm's debt, could well still bring HMV back to health. But the odds would have been more in its favour if it had had the options available 18 months ago before HMV sold off some of its more valuable assets.
In an interview with the Guardian, Sachs added that he has been surprised by the length of the latest economic downturn: "When we were restructuring these things in 2009 and 2010 everybody anticipated that, by now, the economy would be better than it is… and it just hasn't happened. Now possibly people are veering too far the other way and assuming it will never get any better."
There is no easy answer to the recurrent question of 'how to save the British high street'. But a cycle of administrations followed by buyouts and turnarounds is starting to play an increasingly major role in the redevelopment of British business.