November 27th, 2014
by Chris St Cartmail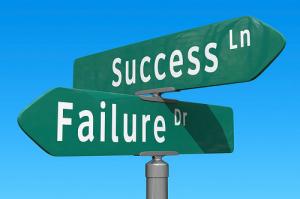 There are many reasons why someone would want to buy a business.
For those who already own businesses it is the best way to grow, by expanding into new markets or out-muscle competitors. However, there are many people for whom buying a business is the beginning of a new journey to create their own company and be their own boss.
A nationwide study by Invest in Cornwall in 2013 found that 1.8 million Brits are planning to start their own company in the next five years – many of these will start by purchasing a business that already exists.
For these people buying a business is the metaphorical scratching on an entrepreneurial itch they have been carrying around for some time. And whether an individual has suddenly come into some money or has been saving away so they can start their own venture, buying a business is the first step on a new and exciting ladder.
But what makes buying a business and owning your own company such an attractive, worthwhile prospect?
First of all, often the most difficult aspect of starting a business is to create the idea – deciding what it is you are going to do that will make you money. Then come all the additional, practical challenges: funding, premises, staff, supply chain, business models, and everything else in between.
To buy a business gives an individual a head start and bypasses a lot of these difficult stages. A business buyer inherits structure, systems assets, employees, cashflow, and clients; even if these are things the new owner needs or wishes to change, they are hugely valuable to help get things off the ground.
Moreover, to create a start-up from scratch carries plenty of challenges, unknown quantities and risks. Indeed, Startups.co.uk notes one such problem: "Many start-ups fail from the outset because it's so difficult to get people to put money towards a risky venture. But if you're buying a business, depending on its cash flow and assets, you should be able to borrow as much as 70 per cent of the acquisition cost."
Of course, this does not mean that when someone buys a business they are going to hit the ground running – the majority of small companies that will be acquired by a first time business buyer will be the kind that are struggling or in distress. Changes will need to be made, but importantly the skeleton will already be in place – given the right vision and enough resources, a new owner can then set about turning things around.
It might take months to complete an acquisition and it will also require large amounts of capital upfront, although, as pointed out, it is easier to get your hands on this funding when buying a company as opposed to creating a start-up. Nevertheless, buying a business can be a great springboard towards realising an entrepreneurial dream without having to complete the tricky opening stages.
For those who are dipping their toe into the merger and acquisition (M&A) market for the first time, step one is to set about finding a business to buy. A word of advice: looking at businesses listed for sale or falling into distress, rather than pursuing off market acquisitions, will almost always offer the best value for money.
So for anyone wanting to start their own business and become their own boss, the merits to buying a pre-existing company and moulding it to your heart's desire are clear. Avoid the more pronounced risks and challenges that come with starting a business from scratch and make the M&A market the first stop on your route to entrepreneurial success.