September 29th, 2016
by Chris St Cartmail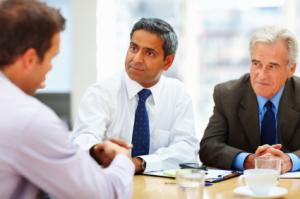 Unfortunately, there will always be companies that fail to succeed and are closed down. The assets left behind, like equipment, machinery and property, are left for the licensed insolvency practitioner (IP) or liquidator to sell on to try and make some money back for creditors who are owed money. The profits made from asset sales are then distributed equally to creditors and the case is closed.
Liquidation is usually the last resort for companies if all other turnaround methods have been exhausted. Creditors rarely receive everything they're owed back, so the selling of assets helps to cover some losses.
Acquiring assets like property or machinery from an insolvent company is very different to buying on the open market. Often it's appealing to buyers because assets are sold at a bargain and sometimes sold separately – a unique opportunity for business owners and competitors.
If you are interested in buying assets from an insolvent company, subscribe to the Business Sale Report website as well as The Gazette for information on companies in liquidation with assets to sell. Alternatively Cheswick Capital may have some assets to sell belonging to distressed companies that they are dealing with. If you already know of a company with assets you'd like to buy, contact the appointed liquidator or insolvency practitioner (IP) involved in the case. They will be able to provide you with more details.
Note: IPs employ chartered surveyors to value and sell assets so creditors cannot accuse them of selling assets at an unfair price. This guarantees the process is transparent and follows procedures correctly.
Top tips for buyers
1. Ensure you are buying assets through an insolvency practitioner appointed by the company, not just with a company director. Moving assets or selling property at a lower price before an IP is appointed can be seen as wrongful trading and a breach of the Insolvency Act 1986, referred to as 'Transaction at under value'. There would likely be a formal investigation and assets would be taken back.
2. There may be more than one IP dealing with the company's assets so do some research on what's offered. It's also worth checking the IP is licensed and properly qualified by a relevant association or body.
3. Assets bought may include contracts which probably end in the event of insolvency, for example machinery or maintenance. Before buying any assets, check that suppliers will agree to an ongoing contract and all parties are happy to continue. Some lenders or third parties may have security over certain assets which you'll need permission to release.
4. Usually a quick sale is preferred because of time constraints, therefore buyers should ensure they have finance ready. There could be various buyers interested so having funding in place is a good start. Buying a whole business as opposed to just a few assets will involve greater due diligence and responsibility – the IP will assist buyers with this process which may include the transfer of employee contracts.
5. Last but not least, if in doubt, seek legal advice from a practitioner or financial advisor before purchasing any assets.
This is a guest blog published on the Business Sale Report on behalf of Cheswick Capital.