Thursday, April 26th, 2018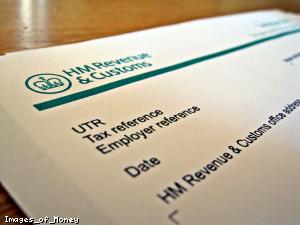 According to a new statement from HMRC, 10 per cent of all small businesses in the UK are being investigated by the organisation. As a result of this realisation, the Institute of Chartered Accountants in England and Wales (ICAEW) has published some advice for businesses who find their financials are being scrutinised by the tax office.
Many of the investigations have been sparked by compliance tests being undertaken on VAT returns, self-assessment returns and corporation tax returns. If there is something that stands out as being unusual, HMRC will look further into the business.
The primary piece of advice is to ensure that your record-keeping is water-tight. Making sure that you keep receipts of all business sales and purchases will mean that you can provide this information to HMRC quickly if requested.
The ICAEW adds that businesses that are being investigated will usually receive a phone call lasting around 15 minutes during which HMRC will try to establish whether a business is keeping up with its legal obligations with regards to tax. HMRC will usually decide if further action needs to be taken following the call.
Clive Lewis, ICAEW Head of Enterprise, said: "Legally businesses have to keep records for income, VAT and employees. If HMRC announces that they are looking more closely at a company it can be both daunting and frightening for the business owner. If you are worried please contact an ICAEW Chartered Accountant for a free consultation using the Business Advice Service."
The news that so many small businesses are under investigation at the moment has prompted some to criticise the current system. MP Stewart Hosie, for example, says that chasing small businesses for their invoices and receipts isn't a great use of HMRC time and that there should be more help for small businesses to get their tax filing correct.
"Wouldn't it be so much easier if they [small businesses] could go to the local tax office with their accounts and have them checked before submitting," he said.