June 13th, 2014
by Chris St Cartmail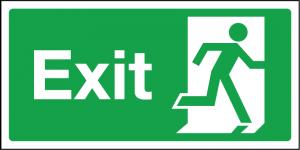 How and when to build an effective exit strategy has been a matter of contention for decades and it will continue to be debated for decades to come.
Often plans to sell a business are left too late – the strategies are drawn up when the owner wants to cash in on his or her company or they simply want to wash their hands of a venture that has proven less enjoyable or successful than they had hoped. But usually the best exit strategies are the ones that are drawn up in the early days of the business.
Richard Spink, corporate finance partner at Burges Salmon, wrote in an article published earlier this month that "it's never too early to plan for the exit". Indeed he stressed that it is an integral part of the business plan – having an idea of the end goal and how you would go about marketing and selling the company is essential as you look to grow.
John Bromley added on growthbusiness.co.uk: "With the constant stream of successful start-up acquisitions hitting the headlines, many entrepreneurs are now starting their businesses with a three-to-five year exit in mind."
Within this strategy there are some key considerations to bear in mind. The first is to stay on top of bookkeeping; this will enable an entrepreneur to easily prove to a potential buyer just how profitable the company has been. Poor administrative records will only hinder the process or scare aware buyers.
Marketing the company in the right way by building a brand that gives the business a clear and coherent place in the market is also important. The more recognisable and successful the brand the easier it will be to sell it on to a new owner.
From valuing the business through to picking the best time to sell it, regular reviews of an exit strategy are often urged by industry experts.