February 26th, 2018
by Chris St Cartmail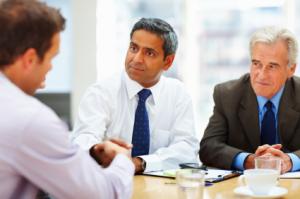 Almost a quarter of entrepreneurs starting their own businesses do so with the aim of selling the business at a later date.
This is according to a new study by business financial planning service, Jazoodle. It found that 23 per cent of those starting their own companies have their exit as their primary aim, with 83 per cent of these claiming that selling at a profit is their main motivation.


The study asked almost 1,000 entrepreneurs about their start-up history and their motivation for launching their businesses. Some 62 per cent of those asked said they had started between one and three businesses, while 23 per cent were behind 4-6 past start-ups and 15 per cent had started more than seven businesses.
Two reasons were given as the top answers when questioned about why they started these businesses. 'It was a passions of mine' was the most common answer, for 35 per cent of respondents, while 'I knew it would eventually sell well and had exit in mind' was the top option for 23 per cent.
Every single one of the entrepreneurs questioned said they wished they had a precise way to know the value of their business before they sold up, with more than half saying they had no real way of knowing what their business is worth.
The study shows that selling a business for profit is a genuine target for many people when they set up a company in the first place. It isn't always a passion project and there's really no reason why it should be. However, it is wise to do your homework before putting your business up for sale to ensure you have some way of establishing its market value and getting a fair price.
Jazoodle's creator, Andrew Paton-Smith, explained: "Launching a new business is terrifying for first timers, but by the time you've done it more than once, it becomes easier.
"If you have confidence in your idea and you think it will sell for lots of money later on down the line, then there is no issue in launching something just to sell it off. It's important to ensure you are completely aware of your business' valuation though and that you aren't getting ripped off during a sale."