September 20th, 2017
by Chris St Cartmail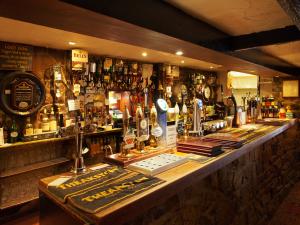 Last orders are a long way off for the UK's pub industry but, though appetite for deals in the sector has soared in recent years, some are warning that there may be more of a queue at the bar.
A number of high-profile deals have dominated headlines in recent months: last month, for example, Dutch giant Heineken completed its part-purchase of Punch Taverns, making it the third biggest pub-owning company in the UK.

Then there is the £100 million wrestle for Revolution Bars, a vodka and cocktail chain being courted by Slug and Lettuce owner Stonegate Pubs and nightclub operator Deltic. American buyers are also getting involved, such as US investment fund Proprium Capital's £220 million to buy Admiral Taverns, which owns 1,000 pubs around the UK.
At the same time, market commentators predict that domestic buyers will continue to look for good deals in search of scale, with many expecting a tough time for the pub industry given the pressures on consumer spending.
Deltic's chief executive, Peter Marks, says that not even that can curb the flow of pints to domestic consumers.
"There are questions about consumer spending but if you look over the 30-or-so years I have been in the industry while business has always fluctuated the pub industry has adapted and survived," he says.
"A visit to the pub is a low ticket item and it has been pretty recession proof."
Though worldwide beer consumption has dropped 1.8 per cent in 2016 to reach 185 billion litres worldwide, UK consumers' appetites for fine ales have been maintained.
According to Chris Wickham, an analyst at corporate advisory Whitman Howard, many of the world's major brewers looking at the UK pub market as a sure-fire way to secure distribution and volume.
"It's hugely beneficial if you can tie in a brewery with pubs as brewers love to have distribution," he says.
"With small brewers the difference between being profitable and not is a route to market so I still see the brewer/pub owner business model as a very attractive one. Fuller's does well because it has guaranteed volume.
With more deals on the way – such as the proposed sale of bar chain Be At One to a range of suitors, including Avenue Capital, which bought 363 UK pubs in 2014 – pub deals are set to continue at a giddy rate into 2017.