October 26th, 2017
by Chris St Cartmail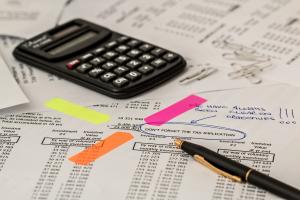 The government's re-evaluation of the country's business rates has driven up the tax bill for many of the UK's smaller enterprises, but could provide an opportunity for those looking to buy a business.

Though at the time officials promised this year's rates adjustment would be "revenue neutral" for the government, the move was intended to re-balance £3.6 billion worth of tax income by boosting charges in London but cutting those in small towns and rural areas.
A recent analysis by rates specialist CVS reveals that increases to the business tax will total £152 million in April 2018, however, with more than 56,000 small business facing "steep rises".
As a property tax based primarily on rental values, it may come as no surprise that a heightened rate of inflation and spiralling commercial rent – particularly in London – have driven up rates. Increase import prices due to Brexit, too, may see consumers tightening their belts on spending.
After the government's first revaluation in seven years, firms in London saw an average rise in business rates of 24 per cent while regional traders experienced a 5 per cent drop – which is fine, until you consider that many were expecting at least a 50 per cent reduction.
Though these increases may see costs rise for many small businesses, and those in large cities particularly, there is a great opportunity for savvy buyers to find new acquisition targets.
On one hand, with slashed margins and heightened operating pressures, there may be more distressed or cut-price companies available to buy. On the other, there are myriad opportunities for particularly experienced buyers to transform businesses that may have otherwise been abandoned.
That being said, the view from the government is that these rates are being closely monitored and should remain constrained.
Following news about the higher rates for smaller businesses, the Treasury reaffirmed that it was delivering "the biggest ever cut in business rates across the country" and had no plans to change the relief package.