July 9th, 2014
by Chris St Cartmail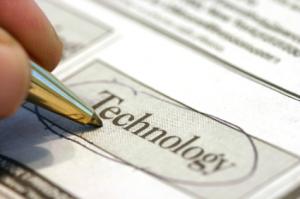 Small businesses in the UK are losing out on around £50 billion every year because of a lack of mobile presence, researchers have revealed.
According to a survey by OnePoll, 65.8 per cent of the 4.9 million SMEs in the UK do not have a mobile presence. This lack of an m-commerce strategy is resulting in them missing out on huge swathes of business – predicted to be worth £52.6 billion in the coming 12 months.
The report claims that the number of consumers accessing the internet via their mobile phone has doubled in the last five years. However, many companies, particularly smaller ones, are failing to account for this by creating apps, mobile-friendly websites or delivering marketing information and deals by text message.
Furthermore, in a separate piece of research commissioned by PayPal UK, it was found that 56 per cent of small businesses take cash payments for their products or services. However, operating in this way is thought to cost an SME £942 a year as opposed to taking online and card payments.
These two surveys clearly illustrate that the UK's SMEs, on whom so much onus is placed to fuel the economic recovery, are still lagging behind when it comes to embracing 'new' technology. A lack of in-house expertise combined with less capital are often the main reasons why SMEs are far slower to jump onboard with new trends, but this is certainly an area that they ought to consider making investments.
The ROI on these potential investments is there to be seen in these two bits of news. Moreover, for anyone buying a distressed retail business, this could be an easy way of turning around its fortunes; by pushing a failing company into the digital and mobile space a businessperson could quickly see an upturn in turnover, so it is certainly an option worth considering when looking for acquisition opportunities.