Administrators on lookout for buyers for Rapid Discount Outlet
Wed, 17 May 2017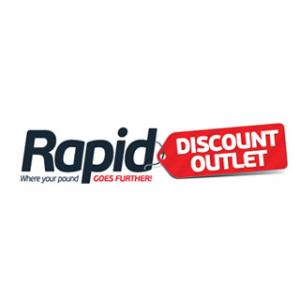 Buyers are being sought for Rapid Discount Outlet, which entered administration on 8th May 2017.
Philip Duffy and Sarah Bell of Duff & Phelps were drafted in as the joint administrators, and are marketing the business and assets for sale, while commencing a closing down sale at the shop.
Located in Liverpool's St Johns Shopping Centre on Basnett Street, Rapid Discount Outlet opened in 2013, taking over from previous company Rapid Hardware, established in 1971, which at its peak took up most of Renshaw Street.
Rapid Hardware entered administration in 2013, with the store closing shortly after owing an amount close to £3 million, and with staff losses numbering 100. Its former owners opened as Rapid Discount Outlet weeks after.
A spokesperson for the administrators said: "As the administration of Rapid Discount Outlet continues, the store has now entered into a closing down sale with massive discounts up to 70% on selected items, including bathroom and bedroom accessories and furnishings, flooring to fireplaces.
The joint administrators are continuing to market the business and assets for sale and soliciting offers from interested parties."
Ask the administrators about the sale of
Rapid Discount Outlet
.
Subscribe to the Business Sale Report
here
.
Subscribe today to read and search all our news, premium articles, business sale listings and buy/sell resources.
Do you want to gain access to the latest businesses for sale as well as all UK administrations, liquidations and all winding-up petitions?
Business Sale Report is your complete solution to finding great aquisition opportunities.
10 Biggest Buyer Mistakes
Fill in your details below to get our FREE guide