Apple's 'largest UK reseller' up for sale
Mon, 11 Sep 2017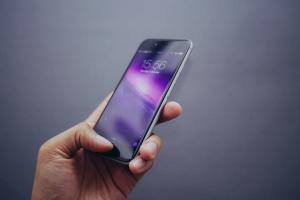 The UK's biggest Apple reseller, Jigsaw24, has been put up for sale a few weeks after a warning from Dixons Carphone about a slowdown in the mobile market.
Last month, Dixons' CEO, Seb James, said that individuals and businesses were typically holding onto their phones for between 4 and 6 months longer as the weakness of sterling since the Brexit vote made handsets up to 16 per cent more expensive, a slowdown that was impacting the market.
Manchester-based private equity group NorthEdge Capital has since begun the search for a buyer for the struggling firm.
NorthEdge specialises in ­investments across northern England, and bought a majority stake in the Nottingham-based group, which sells iPhones, iPads and Macs to businesses in the UK, in 2013 and has since seen it profit from the booming popularity of Apple products.
Experts close to the process have made it clear that people have not reached peak phone consumption, and there was still plenty of scope for the firm. Especially considering Apple are planning to release a new, more advanced model this week – a move that is expected to boost sales after two years of non-growth.
Subscribe to Business Sale Report
here
.
Find a
business for sale
.
Subscribe today to read and search all our news, premium articles, business sale listings and buy/sell resources.
Do you want to gain access to the latest businesses for sale as well as all UK administrations, liquidations and all winding-up petitions?
Business Sale Report is your complete solution to finding great aquisition opportunities.
10 Biggest Buyer Mistakes
Fill in your details below to get our FREE guide