Building contractor enters administration
Mon, 06 Nov 2017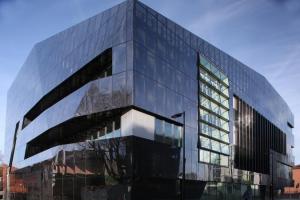 A Winchester-based specialist building contractor has gone into administration at the cost of more than 100 jobs.
Administrators have now been appointed for Lakesmere – a company that provides roofing, cladding, specialist façade and building envelope construction services across the UK.
Out of the 241 workers employed for the firm, 109 have been made redundant. The administration comes after months of financial struggle arising from a number of unprofitable contracts.
Lakesmere Group Ltd is the parent company for Lakesmere Ltd as well as McMullen Facades Ltd and a number of overseas subsidiaries. McMullen and the overseas subsidiaries are not in administration and are continuing to trade solvently.
McMullen is based in Northern Ireland and will not be subject to the UK insolvency process, and no redundancies are being announced there. Altogether, 275 people are employed across these facilities.
The administrators from Deloitte are currently assisting the Lakesmere Group with options around the sale of McMullen as a going concern.
Search
businesses in administration
Subscribe to the
Business Sale Report
Subscribe today to read and search all our news, premium articles, business sale listings and buy/sell resources.
Do you want to gain access to the latest businesses for sale as well as all UK administrations, liquidations and all winding-up petitions?
Business Sale Report is your complete solution to finding great aquisition opportunities.
10 Biggest Buyer Mistakes
Fill in your details below to get our FREE guide