Buyer sought for Microsoft distributor Entatech
Fri, 12 May 2017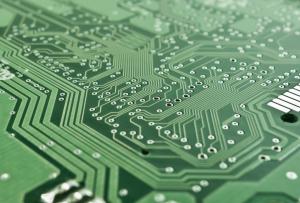 Administrators appointed to struggling Microsoft distributor Entatech are looking to sell the business.
The Telford-headquartered company supplies PC hardware, software, components and networking to retailers, resellers and system assemblers.
Despite turnover increasing to £117 million in 2015, Entatech has endured a rocky ride over the past few years, leading to a takeover of the business and a company restructure.
Administrators KPMG, appointed earlier this week, decided to make 50 employees redundant. 29 staff have been kept on as options to sell the firm are explored.
Joint administrator Chris Pole said: "Entatech has been affected by difficult trading conditions for some time.
"Following a change in ownership and attempts to restructure the business, the loss of a number of key contracts and declining sales has led to a significant drain on the company's financial situation.
"This ultimately led to the directors taking the difficult decision to place it into administration."
Find
technology businesses for sale
.
Subscribe
to the Business Sale Report.
Subscribe today to read and search all our news, premium articles, business sale listings and buy/sell resources.
Look around the Business Sale Report
10 Biggest Buyer Mistakes
Fill in your details below to get our FREE guide
Next Steps...
Subscribe and get contact details straight away.
We send you login details to access information for all the businesses listed for sale.
Give us your acquisition criteria and our researchers will begin searching for specific opportunities that match your requirements.
View new opportunities you won't find anywhere else and use daily notifications to stay ahead of the competition.
If you have any questions, get in touch with us to find out how we can help.
Call us on +44 (0)20 8875 0200
Or email [email protected]