Historic food firm Whitworths is put up for sale
Wed, 12 Apr 2017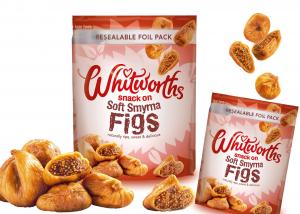 Whitworths, the 130-year-old maker of dried fruits and nuts, has been put up for sale by its private equity owner Equistone, reports say.
According to the
Daily Mail
Whitworths, which was founded as a flour-miller in Northamptonshire in 1886, has appointed investment bank Houlihan Lokey to hunt down a buyer.
City sources told the paper that trading had been hard in the past year, and that lenders are thought to have put pressure on Equistone to sell so they can recover some of their loans.
It is thought the company could be worth around £20 million, although a source told
Insider Media
that that figure is "exaggeratedly low and very questionable".
Whitworths, headquartered in Northamptonshire, is the UK's largest supplier of branded and own label dried fruit, nut and seed products, with approximately 30 per cent market share.
As well as a variety of dried fruit and nut products, the firm also sells beans, pulses and cereals as well as owning the Sunny Raisins brand. Its customers include supermarket chains and bakers.
In the 12 months to June 2016 the company posted sales of £157 million and £7.4 million in operating profit.
A Whitworths spokesman told the Daily Mail: "We are currently in a process with Houlihan Lokey exploring new investment opportunities."
Equistone Partners bought a majority stake in Whitworths in September 2013 in a deal which valued the business at £90 million.
Find
food businesses
for sale.
You can subscribe to the Business Sale Report
here
Subscribe today to read and search all our news, premium articles, business sale listings and buy/sell resources.
Look around the Business Sale Report
10 Biggest Buyer Mistakes
Fill in your details below to get our FREE guide
Next Steps...
Subscribe and get contact details straight away.
We send you login details to access information for all the businesses listed for sale.
Give us your acquisition criteria and our researchers will begin searching for specific opportunities that match your requirements.
View new opportunities you won't find anywhere else and use daily notifications to stay ahead of the competition.
If you have any questions, get in touch with us to find out how we can help.
Call us on +44 (0)20 8875 0200
Or email [email protected]