Management takes over at ComputerWorld
Thu, 03 May 2018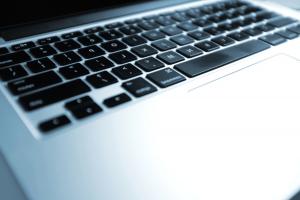 A management team have successfully completed a buyout of a Bristol and Cardiff-based IT and consultancy firm.

ComputerWorld, which is headquartered in Bristol, provides managed IT services to companies across the South-West and is also a value-added reseller of business technology, consultancy and training services.

The team - which comprises John Armstrong, Barry Coombs, David Wynn and Jonathan Pine - has already led the company for more than ten years, with the management buyout (MBO) representing the latest step in a long-term succession strategy.

Armstrong said that the management team were "proud and honoured" to have successfully carried out the MBO.

He added: "We are delighted to have retained the involvement of all previous stakeholders whilst giving a new ownership structure that will enable the management team to deliver the strategic plan for the business over the coming years.

"Computerworld is committed to providing a premium service and the MBO will enable this focus to continue and for us to build on our range of services which we see as a real plus for our customers."

Former owner Emma de Haes-White, who signed the deal with ComputerWorld's management, and chairman of its board John Hollingdale will retain an involvement in the business, according to reports.

Legal advice on the deal was provided by Acuity Legal on the management side, while de Haes-White was advised by Bruce Roxburgh and Philip Edmunds of Roxburgh Milkins.

Gambit Corporate Finance were brought in as lead advisors for the transaction, with the firm's Geraint Rowe and Tim Brotherton heading up the advisory team.

Brotherton said: "The management team has guided the company through a successful growth period in recent years with the company building a reputation for its quality of service and expertise in specialist areas."

ComputerWorld is currently enjoying favourable business conditions, with its central office and Cardiff branch bringing in a turnover of £14.5 million in 2017.
Subscribe today to read and search all our news, premium articles, business sale listings and buy/sell resources.
Do you want to gain access to the latest businesses for sale as well as all UK administrations, liquidations and all winding-up petitions?
Business Sale Report is your complete solution to finding great aquisition opportunities.
10 Biggest Buyer Mistakes
Fill in your details below to get our FREE guide