Manchester law firm diversifies with merger
Thu, 29 Jun 2017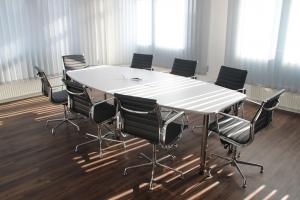 Berg, a small law practice based in Manchester, has negotiated a merger with international law firm Kennedys.
Kennedys is a leading practice specialising in litigation and dispute resolution, and has a total of 1,700 staff worldwide, spread across 32 offices in Australia, US, Europe, Russia, China, Dubai and South America.
In October last year, they announced they were moving to larger premises in Manchester in order to accommodate growth in the region. The new workplace currently houses a 68-strong team and will be able to accommodate berg's 50 staff before the end of the year.
Nick Thomas, senior partner at Kennedys, said: "Our two firms are a complementary fit, and the merger allows us to offer clients significantly enhanced commercial litigation and complementary services.
"We are also pleased to be further growing our presence in Manchester. The city's talent pool and our increased presence there provide a strong platform to source, attract and retain talent."
Berg was founded in 1980 by senior partner Reuben Berg and has been involved in many high profile cases, including uncovering fraud for retailing group Etam.
Reuben Berg said: "Berg isn't just another law firm but rather an effective professional services practice providing exceptional advice and service to its clients. Kennedys is the right fit for us to take this entrepreneurial spirit into a global arena, without compromising our imaginative approach.
"We have turned down many opportunities over the years that weren't the right fit to grow berg in the way we wanted, and I'm very excited that this merger will create a bright future for our colleagues and clients, staying true to berg's values."
Subscribe to the Business Sale Report
here
Subscribe today to read and search all our news, premium articles, business sale listings and buy/sell resources.
Latest articles
Do you want to gain access to the latest businesses for sale as well as all UK administrations, liquidations and all winding-up petitions?
Business Sale Report is your complete solution to finding great aquisition opportunities.
10 Biggest Buyer Mistakes
Fill in your details below to get our FREE guide