MBO completed at Nottingham IT supplier
Wed, 07 Mar 2018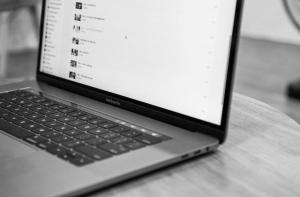 A Nottingham-based firm that provides IT solutions to a range of organisations has successfully changed ownership after a secondary management buy-out (MBO) was carried out.

Jigsaw24 provides many technological services to the corporate, creative and education sectors, as well as being a licensed installer and reseller of Apple, Adobe and Avid products.

The company has worked with firms including Barclays, Disney, Channel 4, BBC Sport and News UK since it was founded over 25 years ago. As a result Jigsaw24 has enjoyed a sales growth of over 120 per cent, racking up £125 million in the year up to May 2017, thanks to the stewardship of its former owners NorthEdge Capital.

Through a secondary MBO, NorthEdge have sold the IT firm onto private equity firm Alcuin Capital Partners, spearheaded by a management team led by Jigsaw24 managing director and founder Roger Whittle and its finance and operations director John Hughes.

NorthEdge first backed Jigsaw24 in April 2013, backing a team lead by outgoing chief executive Martin Balaam and enabling the firm to grow to meet burgeoning demand for creative technology in the corporate world.

Balaam described his time at Jigsaw24 as "an incredible five years", and thanked his management team, partners and NorthEdge for its support. He will exit the firm along with NorthEdge.

Balaam added: "We are only at the start of the adoption of Apple and creative technology not only within the Creative Industry but also the broader Commercial & Enterprise business as "mobile first" is now reality and businesses have digital transformation at the top of their strategies."

The deal was carried out with the support of Alcuin and PNC Financial Services.
Subscribe today to read and search all our news, premium articles, business sale listings and buy/sell resources.
---
Latest Technology Businesses for Sale
---
Asking Price:
Turnover: £500,000
Location:
Established approx. five years. IT solutions, computer builds, server solutions, VOIP and IT support nationwide. Relocatable. Good customer base with high profit margins. Investment opportunity. ..
---
Asking Price:
Turnover: £100,000
Location:
The company has developed unique products that address the card payment terminal industry, particularly (but not limited to) mobile and wireless applications, such as airline excess baggage payments. There is considerable intellectual property in both payment terminal and application server software..
---
Asking Price:
Turnover: £670,000
Location: UK Wide
Award winning software provider for a broad range of mobile devices, including handheld PCs, Blackberrys and mobile phones. High growth sector with worldwide sales to date of over 200,000 units. Retail agreements with Microsoft and Dell. Most sales via web with online payment. Highly profitable with..
---
View More Technology Businesses for Sale >>
Latest articles
Do you want to gain access to the latest businesses for sale as well as all UK administrations, liquidations and all winding-up petitions?
Business Sale Report is your complete solution to finding great aquisition opportunities.
10 Biggest Buyer Mistakes
Fill in your details below to get our FREE guide