MBO heralds expansion at Harrogate medical supplier
Thu, 09 Nov 2017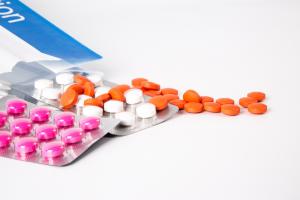 A management buy-out at a Harrogate-based medical supplier will kickstart a period of expansion, its executive team announced this week as they completed a takeover deal.
The acquisition of Beaucare Medical was spearheaded by Heather Mawrey, now managing director after 11 years at the company, and Joseph Storr, who takes on the role of commercial finance director having joined in 2015 on the back of a career in the healthcare and manufacturing industries.
Jonathan Brown, founder of the supplier of medical, nursing and hygiene product supplier, will continue to play an active role at Beaucare after taking over as chairman.
Founded in 1992, Beaucare started life with Brown selling products door-to-door and using his own garage as a warehouse. Since then, the company has grown exponentially, recording double digit growth across the past two years.
Brown said he was "delighted" to hand the running of the business over to a team who would drive it forward.
He added: "The senior management team has worked for Beaucare for many years and it gives me immense pleasure to recognise the commitment and hard work they have invested into making Beaucare the industry leader it is today."
Mawrey added that she thought the buy-out represented a "fantastic" opportunity to elevate Beaucare to the next level.
Paul Land and Andy Kerr of TLP Capital Partners served as corporate finance advisors for the deal, with law firm LCF Law advising the Beaucare management team.
The transaction was supported by £3 million of finance from Santander Corporate & Commercial – including the bank's Growth Capital funding – overseen by Alastair Morris, its relationship director.
Morris said: "As the largest supplier of medical, nursing and hygiene supplies to private care homes and hospitals, and with a strong history of growth, we are delighted to be supporting Heather and Joe as they look to drive the business forward."
Subscribe to
Business Sale Report
Subscribe today to read and search all our news, premium articles, business sale listings and buy/sell resources.
Do you want to gain access to the latest businesses for sale as well as all UK administrations, liquidations and all winding-up petitions?
Business Sale Report is your complete solution to finding great aquisition opportunities.
10 Biggest Buyer Mistakes
Fill in your details below to get our FREE guide